Payments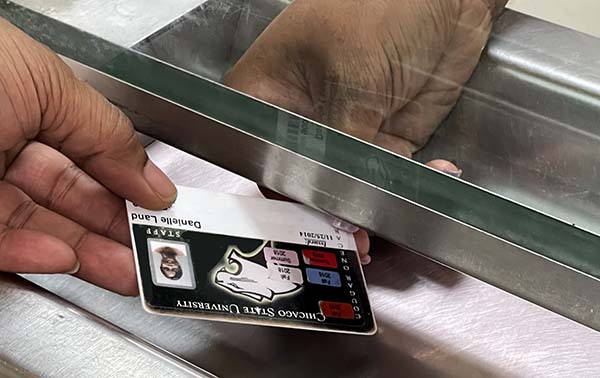 All payments can be made to the Cashier Office located at Cook Bldg Room 211 or online by logging into your Cougar Connect Account.
To pay your bill at the Cashier's Office, the University accepts cash, checks and credit card payments.
Cash payments – In person only
Credit Card payments (American Express, MasterCard, Visa, and Discover Card)
Check payments
Online payments are accepted by going to your


Select "Make a Payment".
Follow online instructions to make the payment.

We accept money orders, cashier's checks, certified checks, personal checks and traveler's checks. ECAP also provides electronic check approval that takes funds from your checking account within 48 hours of the time the check is written to CSU.
If you are no longer enrolled at CSU, and you are needing to make a payment toward your balance, please click on


Please note: 2.5% Service fee is applied to credit card/debit card payments when paying online, in-person, or over the phone.
Payment Methods
Mon thru Fri 8:30am to 5pm
Credit Card by Phone
Call (773) 995-

2029

Cash, Check or Credit Card, In Person*
Cashiers office

Cook Administration Building

ADM 211
We accept:
Students who have presented two NSF(not sufficient funds) checks to the University, even though restitution has been made, will be required to pay for their registration with cash, money orders, certified checks, traveler's checks, American Express, MasterCard, Visa or Discover Card. Business checks will not be accepted.
Policy on Returned Checks
All checks are processed through Telecheck.
Any returned check will incur a $40 Chicago State University return check fee and a $25 fee payable to Telecheck, for a total of $65.
If you reimburse Chicago State University directly for any check, you are still responsible for the $25 fee assessed by Telecheck, and you may be charged an additional $25 delinquent payment fee by Chicago State University.
Notice of NSF will be mailed to the student. It is the responsibility of the student to maintain a current address on file with the University. Address update can be made through Cougar Connect
Payments may be made at the Cashier window in the Cook Administration Building Room 211 from 8:30 am to 5:00 pm Monday through Friday.