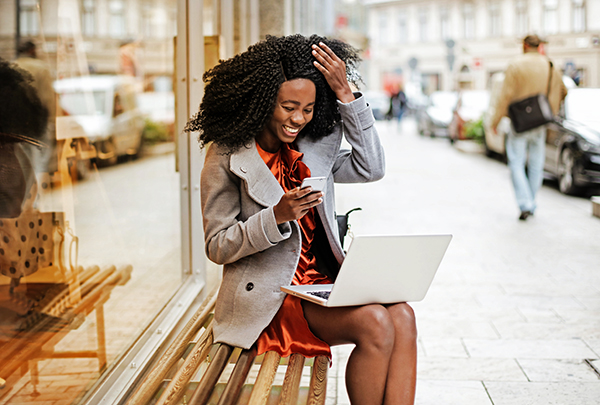 You've graduated (or maybe you are just taking off a semester or two) and your lender/servicer has started sending you notices that you will soon have to start making payments on your student loans.
What are your options?
The U.S. Department of Education provides a comprehensive web site concerning repayment plans. Please access their How to Repay Your Loans website for details.
If you want to start paying you can go right ahead and send in your check or money order, but what if you are short of money and can't meet your payment obligations?
There are many alternative payment arrangements available to assist you in repaying your student loans should you find yourself in a situation where making full and timely payments becomes a burden.
Repayment Options: If the payments are too big for you to manage you may want to look into the repayment options your lender/servicer has for you. You will find that they have payment programs to fit just about everyone's budget. Many offer extended, graduated, interest-only and/or income sensitive payment plans.
Deferment and Forbearance: If you can't keep up with the payments due to your economic situation (or if you are delinquent) you should request postponement of payments from your lender. All lenders have various deferment / forbearance options. In many cases you may file on-line for postponement of payment!
Loan Consolidation: If you have a large number of loans (especially if you attended several different schools) and you're having a hard time keeping track of them (or making the monthly payments) you may want to consider loan consolidation.
Whatever your situation your lender/servicer wants to assist you in repaying your student loans. There is no reason for you to be concerned about how you are going to keep up with your payments (or for you to fall behind in payment) when you are being offered so many opportunities to modify your payment schedule to meet your financial situation.
But you have to take the first step. . .
Your Loan History (NSLDS) - If you are not sure which lender/servicer is holding your loans, or if you just want to review your loan history, please visit our Your Loan History (NSLDS) web page.
Direct Loan Borrowers (Stafford and PLUS) - Beginning with the Summer of 2010 the U.S. Department of Education (USDE) William D. Ford Federal Direct Loan Program, commonly known as "Direct Loans" or "DL", became the exclusive lender for Federal Stafford, Parent PLUS and Graduate PLUS loans at Chicago State University. The Direct Loan Program has contracted with a number of companies (more may be added in the future) to service loans obtained through the Direct Loan Program.
The USDE's National Student Loan Data System (NSLDS) provides information on your federal loans (parent's too if he/she borrowed a PLUS loan) including loan types, disbursed amounts, outstanding principal and interest, and the total amount of all your loans. To access NSLDS, go to www.nslds.ed.gov.
Loan Servicing - If you're not sure who your loan servicer is, you can look it up on www.nslds.ed.gov or call the Federal Student Aid Information Center at 1-800-4-FED-AID (1-800-433-3243; TTY 1-800-730-8913). To see a list of Federal Student Aid servicers for the Direct Loan Program and for FFEL Program Loans purchased by the USDE, go to the USDE's Loan Servicers web page.
FFELLoan Borrowers (prior to Fall of 2010) - If you have FFEL loans (wherein the lenders were banks, insurance companies or student loan companies) your loans may have been sold or transferred to another entity for servicing. As with Direct Loans (discussed above) you will be able to locate your loans by accessing NSLDS at www.nslds.ed.gov
If you have a student loan in DEFAULT . . . you can find out what options are available by clicking on this link to the U.S. Department of Education's Getting out of Default web page. This resource provides comprehensive student loan default information developed by the U.S D.E. Clicking on various tabs within that publication will give you information about how to remove your loan from default, what to do if you have a dispute about your loan's default status, and how to get answers to questions you might have.
Borrower Defense Loan Discharge - Assistance is available to you from the United States Department of Education in the event that you experience a problem or a dispute with a lender/servicer/guarantor of an existing student loan.