Department of Education Studies at Chicago State University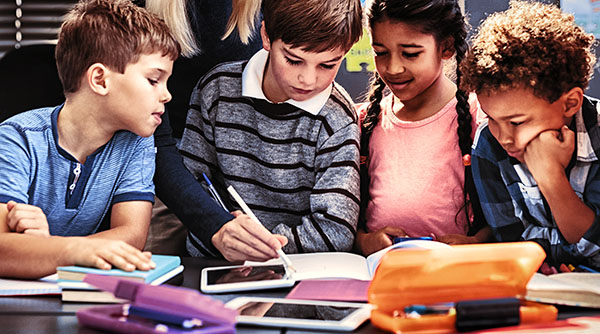 The Department of Education Studies offers degree programs at the undergraduate, post-baccalaureate, and master's degree levels. We also offer classes for non-degree seeking students.
All programs include opportunities to earn endorsements at the middle level, in English as a second language and in Bilingual Education. These endorsements can lead to an initial Professional Educator License. Already licensed and certified teachers can also earn endorsements when they register as an at-large graduate student.
Areas of interest that you can focus on in the Department of Education Studies include:
Early childhood education
Elementary education
Secondary education
Pre-K-12 education
K-12 education.
Mission
The mission of the Department of Education Studies is to develop certified teaching professionals who are pedagogically prepared with the knowledge and skills to teach diverse populations.
Our aim is to produce graduates who are:
Dedicated to serving the education needs of students with a variety of abilities and backgrounds.
Responsible participants in the quest for improvement of the nation's schools and the teaching profession.
Student Support
The Department of Education strives to support students both financially and academically. Our focus is on students who need extra help, particularly those who are the first in their families to attend college. We offer financial support through scholarship opportunities. Academic support is offered through one-on-one and small group tutoring, as well as reading instruction.
Program Outcomes and Career Pathways
Graduates of the Department of Education Studies leave with an understanding of how to teach and support the development of all students. Graduates will have a firm grasp of integrating communication techniques, technology and assessment into their professional practice. The skills and knowledge gained in these programs will support a variety of career in education.
Graduates of the Department of Education Studies can pursue the following career opportunities:
Teachers, paraprofessionals, teacher aides and Educators in public school, non-public school, and community education settings
Credentialed early childhood educational directors professionals in private child care facilities
Professional Development Training experts in private business entities
Academic Support Professionals such as tutors, content developers, consultants to vendors, etc.
Degrees Offered
Early Childhood Education Degrees and Licensures
Bachelor's of Science in Early Childhood Education + State of Illinois Professional Educators Licensure (PEL)
Bachelor's of Science in Early Childhood Education (Non Licensure)
Post Baccalaureate in Early Childhood Education (Licensure Non-Degree)
Master of Arts in Teaching Early Childhood Education + State of Illinois Professional Educators Licensure (PEL)
Master of Science in Curriculum & Instruction in Early Childhood Education (Non Licensure)
Elementary Education Degrees and Licensures
Bachelor's of Science in Elementary Education + State of Illinois Professional Educators Licensure (PEL)
Bachelor's of Science in Elementary Education (Non Licensure)
Post Baccalaureate in Elementary Education (Licensure Non-Degree)
Master of Arts in Teaching Elementary Education + State of Illinois Professional Educators Licensure (PEL)
Post Baccalaureate Elementary Education (Licensure Non-Degree)
Bilingual Education Degree Option
Master of Science in Curriculum & Instruction in Bilingual Education (Non Licensure)
Prek-12, K-12 and Secondary Education Degrees and Licensures
Master of Arts in Teaching Secondary Education + State of Illinois Professional Educators Licensure (PEL) with the following content designation options:

Art, Visual (preK-12)
Music (preK-12)
English/Language Arts (Secondary 6-12)
Foreign Language: Spanish (Secondary 6-12)
Mathematics (Secondary 6-12)
Science: Biology (Secondary 6-12)
Science: Chemistry (Secondary 6-12)
Science: Physics (Secondary 6-12)
Social Science: History (Secondary 6-12)
Endorsements
English as Second Language (ESL) Endorsement Program
Bilingual Education (BIL) Endorsement Program
Middle Level Education (MIDL) Endorsement
Other Programs Not Housed in the Department of Education Studies
There are similar programs in other departments. Curriculum expectations for these majors are described on other Department pages as noted in the table below:
Program
Department

B.S. Physical Education (K-12) – PE

M.A.T. Physical Education (K-12) – PE

College of Education – Health Education, Physical Education & Recreation (HEPER)
M.A.T. Special Education (PreK-12) – SPED (initial licensure)

MSED Special Education (PreK-12) – SPED (Advanced licensure)

College of Education – Advanced Studies in Education (DASE)
College of Arts & Sciences – Education Options
College of Arts & Sciences – Academic Departments
Contact Us
Nancy Grim, Interim Chairperson
(773) 995-2097