Department of Advanced Studies in Education at Chicago State University
The Department of Advanced Studies in Education (DASE) offers the highest caliber of academic programs at the Masters, post-masters and Doctoral level. Our programs prepare professionals to lead in education, including in the areas of education administration, curriculum & instructional foundations, principal preparation, and special education.
Degree Programs
The Curriculum & Instructional Foundations Program (CIIF)
The Curriculum & Instructional Foundations Program (CIIF) leads to a Master's of Science in Education with an option in Instructional Foundations. There are three concentrations to choose from:
Adult Education
Community Leadership
Teacher Leadership.
Depending on the concentration, the curriculum prepares candidates for careers as a curriculum specialist, educational consultant in adult education, community leader, and/or teacher leader. Completion of coursework related to these program options does not qualify candidates for licensure by entitlement or a recommendation for licensure. Learn more about the CIIF program.
The Educational Leadership Program (EDDL)
The Educational Leadership Program leads to a Doctorate in Educational Leadership Degree/Ed.D. The program develops educational leaders who are well-rounded both in research and theory in the foundations of education. Graduates are prepared for service in a variety of organizational settings.
Applicants should demonstrate acumen in:
Writing
Problem-solving
Data collection and analysis
Use of educational technology.
Applicants should also demonstrate an understanding of the principles, modes of inquiry, and content of educational administration and supervision. Learn more about the EDDL program.
Higher Educational Administration Program (HEA)
The Higher Educational Administration Program leads to a Master of Arts in Educational Leadership & Administration Degree. It is a 33-credit hour program designed to prepare individuals for entry and mid-level managerial or research positions in higher education. This program is also intended to improve the skills of those individuals who are already woking in higher education.
Courses offered through this program provide practical hands-on experiences gained through internships at community colleges, and universities. Our students are also actively engaged in educational research.
Graduates with an M.A. in Educational Leadership & Administration are qualified for higher education administrative careers in a wide variety of areas such as:
Academic advising
Admissions and enrollment
Development and fundraising
Financial aid
Learn more about the HEA program.
Principal Preparation Program (PRIN)
The Principal Preparation Program prepares students for employment as an elementary or secondary school principal, or assistant principal. This program focuses on urban school leadership.There are two concentrations offered:
MA in Educational Leadership and Administration with PreK- Age 22 Principal Licensure (PRIN)
Principal Licensure Only (ELPP)
Learn more about the PRIN program.
Special Education Program (SED)
The Special Education program offers a Master of Science in Education degree in Special Education. This program offers 2 degree options and one endorsement option:
The Special Education Learning Behavioral Specialist – I Master's Degree Program for Initial Certification. This track is for candidates who are new to the teaching profession and do not have a professional teaching license.
The Special Education Learning Behavioral Specialist – I Master's Degree Program for Certified Teachers. This track is for candidates who enter the program with valid teaching licensure, usually in the area of general education at the elementary or secondary level.
The Endorsement in Special Education Program Option. This option is for candidates who are already licensed as general education teachers and are only interested in taking the courses required for adding the Special Education Learning Behavioral Specialist – I endorsement to their current/existing professional educator license.
Completion of all the course work, field experiences, and degree requirements for either of the two master's degree options qualifies candidates for the Illinois Learning Behavioral Specialist - I (K-12) Professional Educator licensure.
Learn more about the SED program.
Apply Now
In addition to meeting the university's general admission requirements, you must:
Have earned a bachelor's degree from an accredited college or university.
Have a grade point average (GPA) of 3.0 (on a 4-point grading scale). A 2.75 GPA is needed for conditional admission.
Provide a written and concise statement of purpose. Describe your academic and research background, career goals, and reason for applying to this degree program. Please be specific in explaining how the course offerings and faculty expertise of this program fit your educational and career objectives. Include this statement with your online application.
Have two letters of recommendation. These should be from people familiar with your educational or work experience. The referees should upload their letters to the online application system.
Meet any additional program requirements.
Student Testimonials
Felicia C. Williams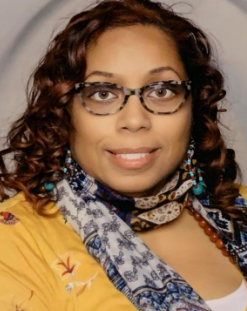 "I came to Chicago State University as a graduate student seeking my master's degree in Special Education, after receiving a full-ride scholarship from the PEERS program.My professors were not only highly credentialed, but extremely knowledgeable about all aspects of working with children, young adults, and families that have special and diverse needs.
Without exaggeration, the impact of my master's program has been life changing. In my final semester, I was tasked with working on a collaborative project that involved creating a tool/method of intervention that would assist a student(s) with meeting their learning and/or developmental objectives. I was able to complete the project successfully, even despite the restraints of the COVID pandemic. In the following school year, I was able to spend more time testing and redeveloping my graduate project - and as of now, I have a provisional patent. Confident that my ideas could be of use on a broader scale, I am currently in the process of launching a business, Seed2Fruit Education LLC, that provides educational products and services.
My experiences during my graduate studies at Chicago State University ignited something in me that I didn't even know existed; and I am so grateful to the faculty for expanding my capacity to do more to help children and families who need alternative learning methods of instruction."
Frank McKnight III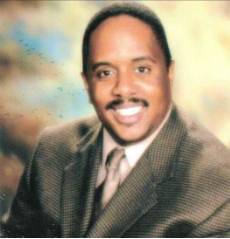 "As a college administrator and working at various universities, I felt it necessary to equip myself with a degree in Higher Education Administration. I wanted to add to my experience and practice and broaden my horizons in research, theory, and trends in higher education. The courses proved to be relevant and relatable and dealt with current issues in higher education. The faculty demonstrated a wealth of knowledge and scholarship in their fields and guided us through the program with precision. The Higher Education Administration program at Chicago State University met my expectations to the fullest. The courses were in the evening which was a great benefit to those who work during the day."
Contact Us
If you have questions about any of our programs, please email Dr. Florah Luseno (Department Chairperson) at fluseno@csu.edu or call us at 773-995-2086.