Prehealth Professions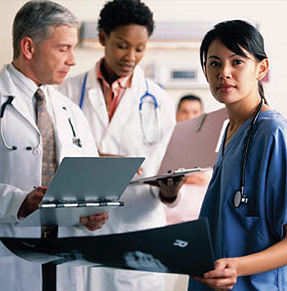 The Prehealth Professions Programs at Chicago State University is designed to meet the educational needs of students preparing for admittance into a medical or health professions school. The Office of Prehealth Profession Programs is available to assist you in the analysis of your aptitudes as you make the decision about your future endeavors and to render assistance should you decide to apply to a professional school.
This web site is designed to introduce the Chicago State University prehealth professional student to vital information that will guide you as you make the decision to enter the health profession. This knowledge is generally befitting any student considering a career in allopathic or osteopathic medicine, dentistry, optometry, veterinary medicine, podiatry, pharmacy, public health, chiropractic or physician assistant. As each of these fields has distinct requirements, students should work closely with their prehealth advisor to obtain the necessary resources and information explicit to their interests and goals.
This is a guide and is not intended to furnish a sole source of information about the health professions and the process of applying to professional school. It behooves you to avail yourself with the invaluable information available via the Internet and in the library. In addition, the Prehealth Professions Programs staff will provide seminars and workshops created to assist you in the decision making process. Finally, your prehealth advisor is available to you for individual counseling as you explore your choices for a future career in the health profession.
The staff maintains a library of professional school catalogs, summer and post-baccalaureate program materials and information on volunteer opportunities and videos (in-house), as well as bulletin boards where opportunities and timely information are posted. Additionally, informational packets and materials for standardized tests and application services are also available.
A prehealth advisor is available for individual appointments. The director has been charged with the responsibility to provide counseling concerning the preparation for, and application to, health professions programs. The advisor is also well versed in information concerning the course requirements for professional school admission, as well as to discuss the personal and intellectual skills important to professional studies.