Department of Biological Sciences at Chicago State University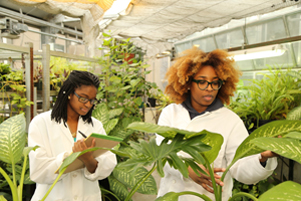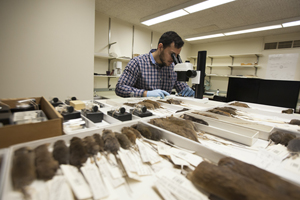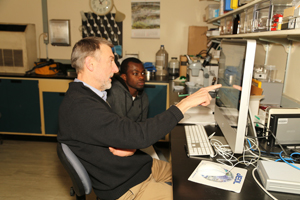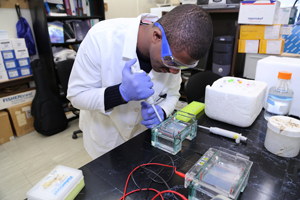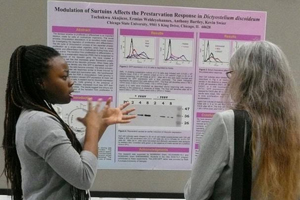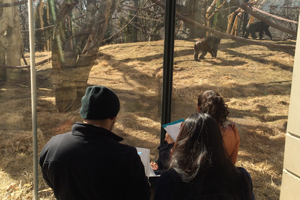 The Department of Biological Sciences offers a Bachelor of Science degree, a minor, and a Master of Science degree. B.S and M.S students graduate with the foundational knowledge and critical thinking, analytical, and technical skills to work in the STEM fields and beyond.
Career options include state and federal government, health sciences, and education. Some of our graduates choose to pursue doctoral programs in basic science and professional fields such as:
Life and environmental sciences
Medicine
Veterinary science
Pharmacy
Dentistry

Degrees
The Biology Secondary Education Program is recognized by the state of Illinois for meeting national standards for science teacher preparation for grades 9-12 in biology, through the undergraduate (BIOT), graduate (MAT), and non-degree certification (TCBI) programs.
Undergraduate Degrees
There are three undergraduate degree programs.
The Biology: Pre-Health Professions Programs (BIOP) option includes the following subjects:
Allopathic Medicine
Osteopathic Medicine
Dentistry
Pharmacy
Podiatry
Veterinary Medicine
Optometry
Public Health
Physician Assistant
Anesthesiologist Assistance
Chiropractic Medicine
The Biology: General (BIOL) option includes the following subjects:
Molecular, Cellular and Microbial Biology
Ecology and Environmental Biology, including Urban Agriculture
The Biology Secondary Education (BIOT) option is a licensure program.
Graduate Degrees
A Masters of Science in Biology is offered with concentrations in:
Applied Physiology (BIOA)
Molecular, Cellular, and MIcrobial Genetics (BIOM)
Environmental Biology Track (BIOE)
Student Testimonials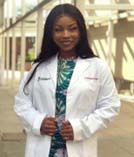 "Chicago State University molded the course of my medical career for many reasons. The biology department really took me under their wings and helped prepare me for medical school. I was able to get hands on one on one learning from my professors. I was also able to get research that made me stand out tremendously during my medical school interviews. Chiamaka Uche, Medical Student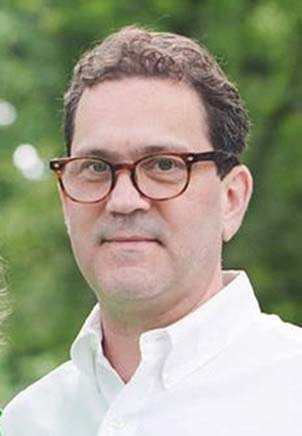 "Chicago State University prepared me to be a highly effective science teacher from my first day on the job to today. I can directly relate my experience as a student in the biological sciences program at CSU to my daily practice as a science educator because of the complete and thorough program curriculum…. I will always be very proud to be a CSU alumnus." John FK Brown, CPS High School Science Teacher