Military Experience Credit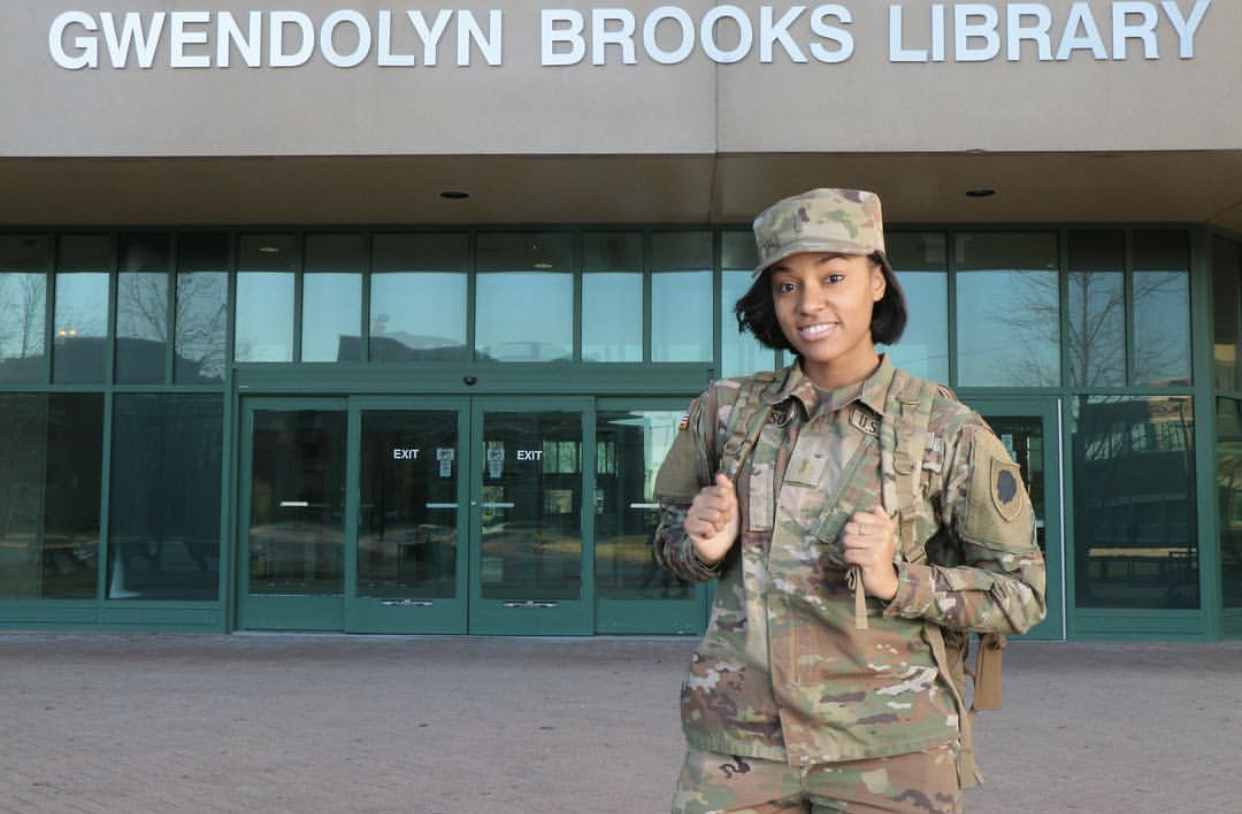 CSU grants admitted Veterans or reservists college credit for certain training and experience in the armed forces of the United States. Transfer credit for military training is in accordance with recommended standards outlined by the American Council on Education (ACE).
Course work which is completed at a regionally accredited, post-secondary institution and posted on a military transcript is only acceptable when a transcript from that institution is received. In other words, you will need to have transcripts from all institutions attended sent directly to
CSU's Office of Admissions
9501 S. King Drive ADM 208
Chicago, IL 60628.
For more information call (773) 995 2513.
Application Documentation
One of the following applicable documents must be submitted to the Office of Admissions to receive military training credit:
Joint Services Transcript

- JST (formerly AARTS or SMART or Coast Guard Institute Transcript)– Marine Corps, Navy

, Coast Guard, Army, National, and Army Reserve.

An official copy of the JST request form may be obtained online at SMART-Joint Services Transcript.

Community College of the Air Force Transcript (CCAF)

The Community College of the Air Force Transcript request form is located at CCAF Transcript Request

CCAF is a regionally accredited community college. This transcript must be submitted as a part of your admission package for anyone who served in the U.S. Air Force, Air Force Reserve or Air Guard.

Defense Activity for Non-Traditional Education (DANTES)
Please note:
Unofficial copies of transcripts printed from the Internet will not be accepted.

Veterans or reservists may be eligible to receive up to 12 semester credit hours.

Credits won't be awarded for duplicated ROTC or Military Science (MI S) courses.

Applicability of military credit toward a particular degree is determined by the Dean of each college.

The amount of credit granted does vary according to the individual college policies.

Military Occupational Specialty (MOS) or military oriented coursework which is career technical or vocational in nature and not baccalaureate degree-oriented is not generally acceptable; however, upon request, vocational credit related to the student's curriculum choice may be referred for consideration to the dean of the college in which the student is enrolled.