AAMRC
Kwesi Ronald Harris African-American Male Resource Center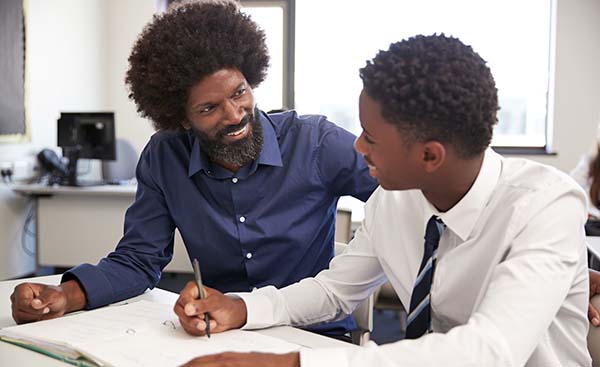 The AAMRC is a space at Chicago State University where African-American men can come and grow academically, professionally, culturally, and personally. With a variety of resources, services, and programs, the AAMRC seeks to prepare Black men for success as academics, scholars, professionals, community activists, husbands, and fathers.
In the thoughts and words of our great ancestor, Baba Kwesi Ronald Harris, our goal is to embrace, engage, educate, enlighten, and empower our participants with fullness and commitment. Please feel free to stop by and immerse yourself in our tight community on campus to socialize, network, study, or learn. You are welcome here.
Mission Statement
The mission of the AAMRC is to actively increase retention and graduation rates of African-American men on campus while helping participants reach their highest levels of academic, intellectual, vocational, and personal success.