A New Year, A New You: The Value of a College Degree
By David T. Boyd, Associate Director of Admissions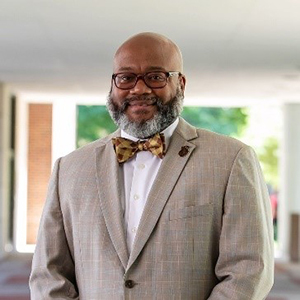 Each year brings new challenges and a renewed commitment to finally meeting previously unfulfilled goals. As we begin 2021, now is a perfect time to consider (or re-consider) applying for university studies here at Chicago State University.
Though I have earned my bachelor's degree, at one point I was in the same position as many of you are now. "Life" got in the way of my educational goals, but eventually I got the support needed to begin the process of applying to college. Because of a few caring and persistent individuals who pointed me in the right direction, in January of 2006 I was admitted to SUNY Empire State College where I eventually earned my BA in English.
The best part of completing a long-term goal is you also learn how to become a better "finisher." Once your greatest challenge has been faced, you begin to formulate a mental blueprint of what is needed in order to finish the next task. As a result of my prior efforts, I was able to obtain 2 masters' degrees and (as of today) am close to writing my doctoral dissertation. None of this would have been possible without learning how to finish what I started, which itself would not have occurred had I not received the support and encouragement of friends, family and the kind members of the admissions team at Empire State. I also would not have gained the transferable skill sets that being a good finisher can provide.
It is 2021 and the time is now for a new year and a new you, so if you are trying to take that brave first step toward achieving your academic goals, do not hesitate in reaching out to any member of our admissions team for assistance.
Join the Cougar Community! Our contact information is listed below.
David T. Boyd, MFA, MA
Associate Director of Admissions
Chicago State University
Undergraduate Office of Admissions
Cook Administration Building (Room 101)
(773) 995-2513
Hours: 9:00 am to 5 pm (M, T, W & F)
Extended Hours: 9 am to 7 pm Thursdays (Beginning January 4, 2021)