Fall 2021 is on the Horizon!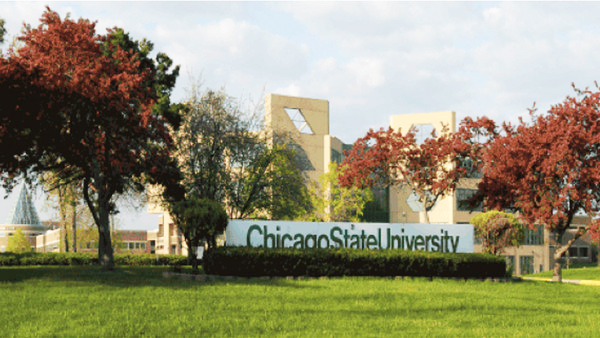 We are a few short months away from starting the Fall 2021 semester at Chicago State University (CSU) and needless to say, we are excited at the prospect of welcoming you back to campus. The last year has been challenging, but given the success of health and safety measures we have put in place, CSU is ready for amazing students like you to fully engage with the greater "Cougar Community" once again.
Below you will find more information regarding our protective measures and accommodations to ensure your experience is everything you envisioned college life should be while maintaining a safe and secure learning environment.
Protective Measures
Face coverings and social distancing will be required in classrooms and all other spaces on campus. Governor J.B. Pritzker is adamant about face coverings remaining a part of the public health guidance until the Center for Disease Control (CDC) states that they are no longer required.
This year the university provided multiple opportunities for free, on-campus COVID testing during the academic year. Students, faculty and staff now have access to weekly COVID testing that is non-invasive and saliva-based.
Tests are available from March 8th-August 15th at the Library Café through SHIELD Illinois and are offered every Monday (9-11am), Wednesday (12:30-1:30pm), and Friday (9-11am).
No insurance information is needed. Click here to create your MySHIELD account and set up your COVID test.
Also, in partnership with the Chicago Department of Public Health, we have launched a vaccination site located at the Jones Convocation Center on the south end of campus.
CSU strongly encourages everyone to be fully vaccinated prior to arrival for the fall term and, once again, face coverings will be required while on campus at all times.
Accommodations
Students who register for classes that require face-to-face meetings will be expected to attend in-person. As mentioned before, social distancing guidelines will be in-place while on campus.
Any student that is unable to attend an in-person classroom due to health reasons, you should contact the Student Abilities Office immediately.
CSU will continue to offer shuttle bus service to and from designated stops (including access to and from the Red Line), while adhering to Chicago Transit Authority health and safety guidelines.
Residence Hall
Our residence hall will be open for the Fall 2021 term. General campus safety procedures will apply, with added measures, such as mandatory negative test result on arrival and weekly COVID testing.
There are 3 different meal plans offered for residents:
| | |
| --- | --- |
| 10 Meals per Week | $1,400 per semester |
| 15 Meals per Week | $1,800 per semester |
| 19 Meals per Week | $2,200 per semester |
There will also be programming opportunities available to build community and support learning. If there are additional concerns, please contact the Residence Hall Main Office at (773) 821-2411 or send an email to housing@csu.edu.
Getting Ready for Classes
Enrollment services, advising, and placement exams are open and available to assist you with the application process and registration for the fall semester.
To contact a member of our admissions team, email us at ug-admissions@csu.edu.
Advisors can assist with selecting courses or registering for classes (contact information here).
Financial aid can assist with your financial aid plan. Make an appointment by emailing csu-finaid@csu.edu.
The Bursar can help you with textbook vouchers. Make an appointment by emailing bursar@csu.edu.
Bookstore is now virtual (https://www.bkstr.com/chicagostatestore/home).
IDs are available in the library by appointment (call (773) 995-3286).
Chicago State University is proud of the strides we have made despite the recent pandemic and the challenges that have followed in the past year. As we head toward the Fall 2021, we want to ensure every student and parent is well-aware of our progress and that we remain dedicated to providing a progressive learning environment for everyone who attends our university.
To sum everything up, here are the top 5 reasons to attend Chicago State University this coming fall term:
Continued focus on providing high quality educational and co-curricular experiences
Our commitment to having a healthy and safe campus environment
We offer 55 degree programs, including bachelors, masters and doctoral level studies
A 12:1 student-to-faculty ratio that allows students to get to know their instructors
Over 80 student organizations here on campus
We look forward to seeing you on campus very soon…
The Office of Undergraduate Admissions