CSU and United States Coast Guard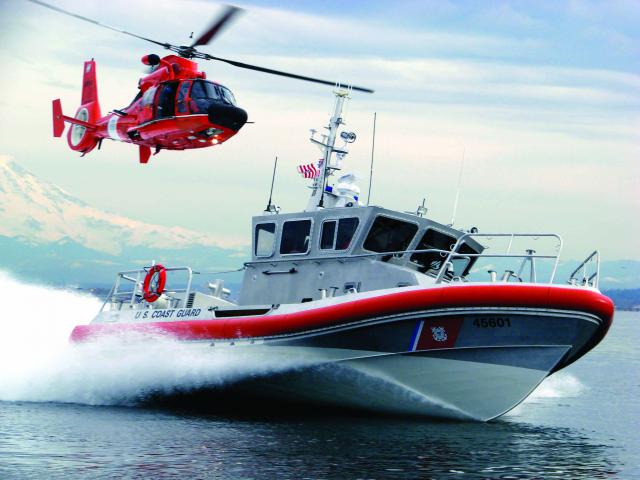 One of the primary reasons Chicago State University is so special is the amount of support we have from our amazing community partners. Not too along ago, CSU announced a partnership with the United States Coast Guard. Not only is CSU the first four-year institution in the Midwest to join in this unique partnership, but we are the first in Illinois! Below is a story from Lieutenant Query who shares the ways the CSPI has impacted her academic and career trajectory. Imagine the possibilities on how this partnership at CSU can impact YOU!.......
From the Desk of LT Sasha Query
During my sophomore year of college, I attended a career fair with over a hundred companies and corporations in attendance. I was only there to earn extra credit for one of my classes and never expected to learn of my career that day. However, while aimlessly walking around the student center one organization caught my attention, the United States Coast Guard. Specifically, I was most intrigued by their featured scholarship program.
The program, College Student Pre-Commissioning Initiative (CSPI), offered full tuition for twoyears, a guaranteed career after graduating, full health insurance, and a salary of $35,000+WHILE finishing my last two years of schools. After of hearing all of the benefits, I went to a local recruiting office the next day to discuss the application process and requirements. Within three months of my first visit, my package was completed and I was notified of my acceptance into the program. I later swore in and immediately prepared for the summer ahead which would include basic training (boot camp).
Basic training took place the summer before my junior year of college in Cape May, NJ. While extremely challenging and demanding, graduating was one of the most rewarding experiences of my life. After eight intense weeks, I then returned to campus (fit and healthy) as a fully enlisted Coast Guardsman to complete my remaining two years of school.
After completing my junior and senior year, I then attended Officer Candidate School (OCS) in New London, CT for 17 weeks. Unlike basic training, OCS was more academics focused. I learned about the various career paths available to an officer and the many missions of the CoastGuard. I related most to Prevention career path, which focuses on the prevention of deaths,injuries, and property damage associated with maritime transportation, fishing, and recreational boating. After graduating from OCS, I was then assigned my first unit in Texas as an Apprentice Marine Inspector. It was quite a learning curve, but I loved the job and the people. Within my first year, I knew this was something I could see myself doing as career. Here I am, five years later, doing the same thing and loving the job even more. I am well past the initial commitment of three years, and hope to retire after serving 20 years. For more information on the United States Coast Guard and the CSPI program, visit: www.gocoastguard.com.