Center for Teaching & Research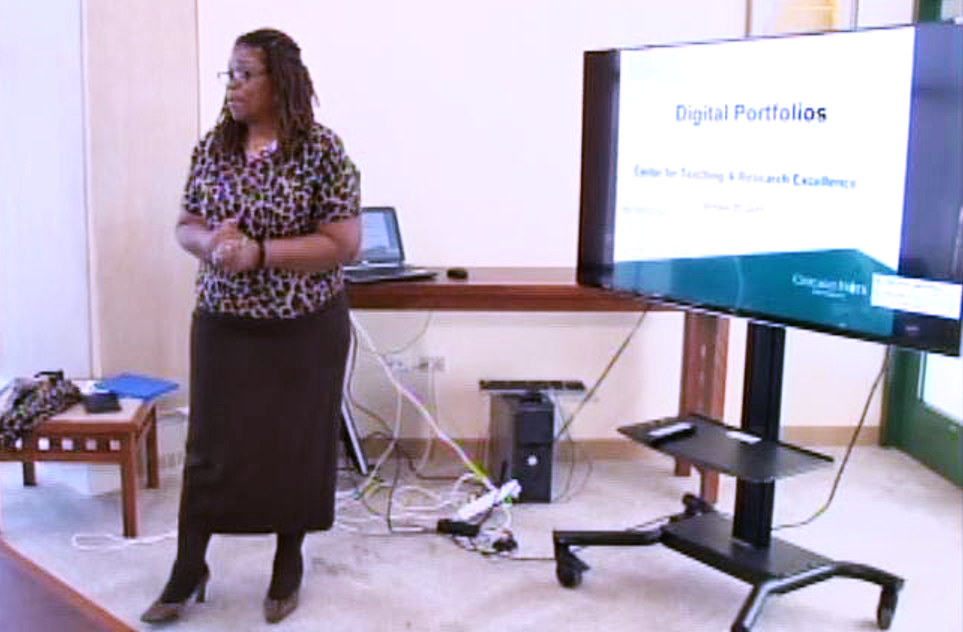 The Center for Teaching and Research Excellence (CTRE) promotes faculty excellence through all stages of the faculty member's academic career by:
Fostering a community of practice

Encouraging innovative research

Enhancing the teaching and learning process

Integrating technology effectively

Improving university service and community
History
The Center of Teaching and Research Excellence was created by Dr. Sandra Westbrook, then Interim Provost of Chicago State University, in 2009. It emerged out of Faculty Development, a service program that was led by Dr. Robert Chierico, Chair of the Foreign Languages, to address the needs of the faculty. The program offered travel grants, new faculty orientation, portfolio preparation and other workshops to help faculty members in terms of their research, teaching and retention.
When the subsidiary program became an independent unit, it continued all the existing services, but expanded the grant opportunities, supplemented by a huge budget and funding sponsored by the Provost. Dr. Tiffany Davis was installed as the Director of CTRE and a number of faculty across the campus was asked to join the Faculty Advisory Board that was established to assist the director. The members of the board received cues for their work for CTRE that now served to meet all the teaching and research needs of the faculty.
When Dr. Elizabeth Osika became the director in 2011, Moodle Support was merged into CTRE to help faculty members with online teaching and training. Although Moodle Support served students as well, it primarily existed to support faculty members. Many programs, trainings, grants, seminars and workshops were offered under the helm of Osika, Michael Sukowski, Rochelle Johnson, Nancy Grim and currently Patrice Boyles.
The mission of CTRE, as written on its website, has always been to promote "faculty excellence through all stages of the faculty member's academic career."
Workshops for Faculty
CTRE offers year-round faculty development workshops and hosts other events that celebrate faculty. Support materials for faculty are located in the CTRE - Faculty Development course in Moodle. Contact us for more information or assistance:
Click Here to see both current and past offerings.
CSU CTRE CommunityRoom Schedules are scheduled by the Office of Meeting & Events (773) 995-2140