CMAT
CMAT Builds Leo Burnett Advertising Partnership
CMAT Careers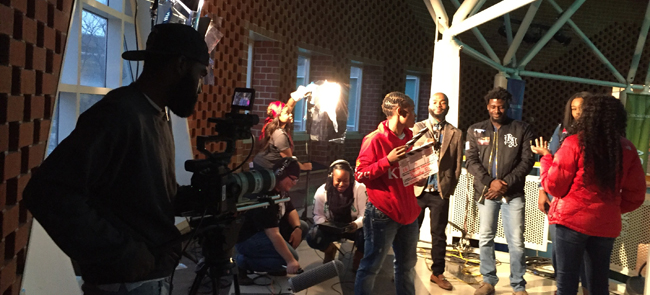 Digital Cinema students filming the original TV pilot The Chill.
The Department of Communications, Media Arts and Theatre (CMAT) offers you the opportunity to prepare for a career in a variety of fields including Public Relations, Radio, Television, Performance, Digital Filmmaking, Screenwriting, Media Entrepreneurship, Social Media, Directing, Acting and Audio.
CMAT Alumni Stories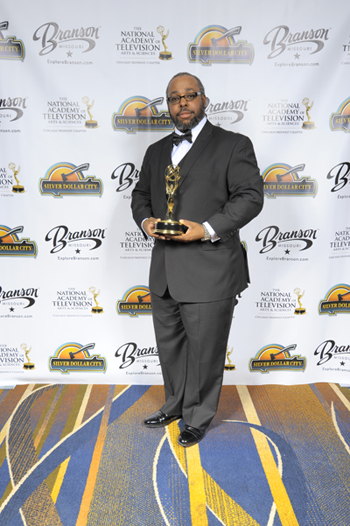 CMAT alumnus, Marshaun Robinson, winner of an Emmy
CMAT graduates are working at national and local media companies including CBS, WVON, Crawford Broadcasting, Harpo, Judge Mathis, Clear Channel and Flowers Communications. Our alumni have been accepted to the top graduate schools in the country including USC and AFI. Interested students can call the CMAT office to receive further information or to schedule a campus tour. Please call (773) 995-2280 to enroll.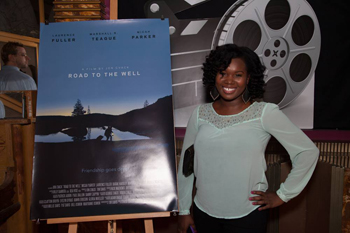 CMAT alumna, Angela Latimer, film editor, at the LA premiere of "Road to the Well."
After graduating from the CMAT program Angela Latimer received a scholarship to enroll in one of the top ranked graduate film schools in the country, the American Film Institute. It was at CSU where she gained an interest in editing. After finishing, Angela teamed up with director and fellow CMAT graduate, Derek Dow, who, at the time, had just finished a feature film that premiered at the Chicago's Black Harvest Film Festival. Together they took on projects like music videos, documentaries and short films. They also took a liking to competing in video competitions. The two won Ford Fiesta's video competition where their work would be seen on Ford's National website. Angela now works as a professional editor for clients such as Paramount Studios in LA.
Derek Dow is also in Hollywood. After graduating with a MFA from the prestigious School of Cinema Arts at the University of Southern California, Derek continued to direct his own projects. His films can be seen on HBO-Go and Aspire.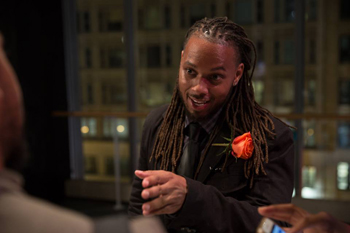 CMAT alumnus Derek Dow at the premiere of his film opening night at the Gene Siskel Film Center.
Award-Winning Faculty
Study with faculty who are among the best in their fields, including Christine Houston (NAACP Image Award for the NBC sitcom "227"), Kamesha Khan (African American Theatre Alliance Award), Alvin Daniels (Hollywood Black Film Festival) and Christine List (Diversity in Cannes Film Festival).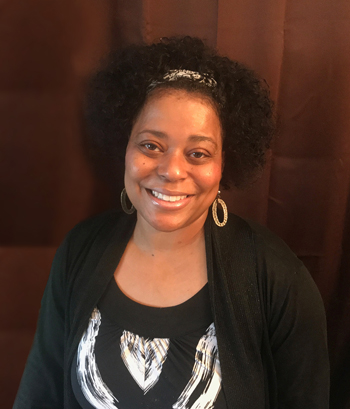 Professor Khan, Director of CSU Theatre & Best Director, African American Theatre Alliance
Scholarships
CMAT students can apply for competitive academic scholarships. Other opportunities include paid internships, work-study, as well as federal and state grants.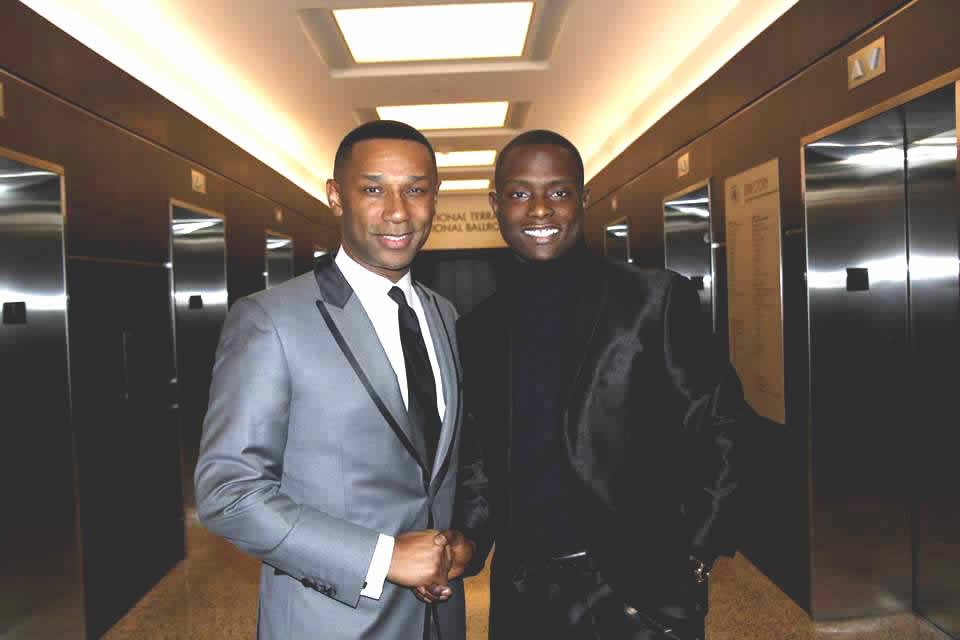 Yomi Adekahunsi, CMAT major and winner of the NBC Universal Scholarship.
Internships
Our students have been placed with major corporations such as Apple, NBC, Fox, Clear Channel, Crawford Broadcasting, Judge Mathis, WBEZ, WTTW, Burrell Communications, BET, B96, ESPN, ETA Creative Arts Foundation and Black Ensemble Theatre, among many other media, theatre and PR organizations. CSU is also a community partner with the Cinecares Foundation, which places students in paid internships with network shows such as "Chicago PD" being shot at Cinespace Studios.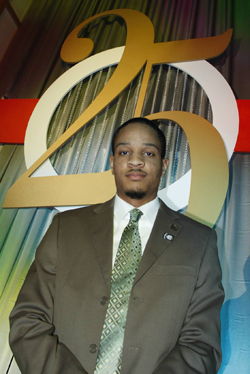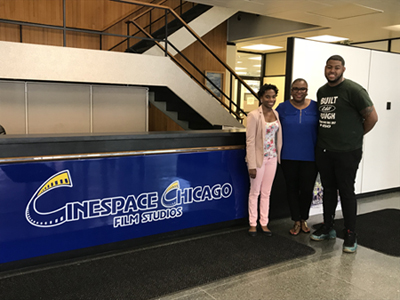 Left: Sam Franklin, was awarded the BET Louis Carr Foundation paid summer internship in New York City. Right: Sheila Brown, Executive Director of the CineCares Foundation with CMAT students Rhonda Nunn and Armani Winston awarded paid internships on "Chicago Med" and "Chicago PD" at Cinespace Studios.
CSU Theatre
CSU Theatre mounts a fall and spring production. For more information contact us at (773) 995-2280.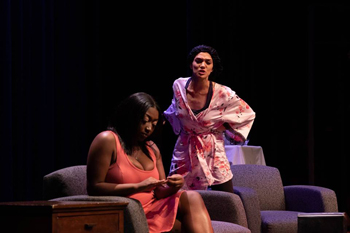 Scene from the Ten Minute Play Festival produced by CSU Theatre.
WCSU Radio
Students can apply to be on the air or participate in the management side of radio. Our graduates are working in the Chicago radio market including at WVON, Power 92 and Clear Channel.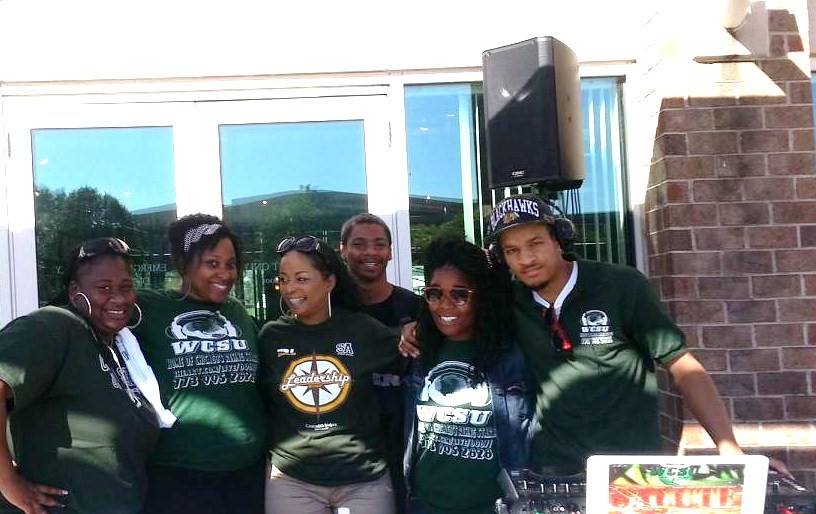 WCSU iHeart Radio staff
CSU TV
Enroll in the CSU-TV Practicum to gain experience in producing multicam TV including news and sports broadcasting.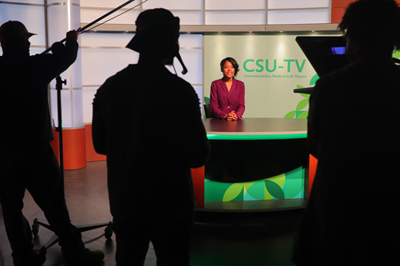 CSU-TV Crew
For more information contact:
Dr. Christine List, Chairperson
Department of Communications, Media Arts & Theatre
Chicago State University
Phone: (773) 995-2280
Email: clist@csu.edu