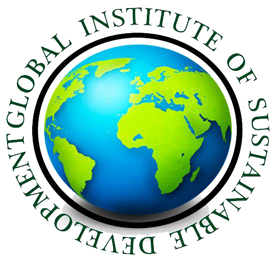 Organizational History
Upon surveying the internal and external stakeholders of Chicago State University, the Global Institute of Sustainable Development, GISD, was established as an interdisciplinary institute aimed at meeting the needs identified during the interviews and in fulfillment of the missions of the university. The institute works to increase cross-cultural exchange, with faculty/student interaction outside the classroom in order to promote community engagement in a service learning approach that prepares students to have global mindset that is ready to achieve sustainable development.
Saddled with Advisory Committees made up of internationally recognized students, faculty, policy-makers, community residents, entrepreneurs, and intellectuals, GISD works in consonant with the International Studies program originating from the College of Arts and Sciences. The institute houses centers for studies, training workshops and research on all twelve world regions, as well as various themes. Working in close contact with the dean's office, it is administered by faculty/director, administrative support and assistance from students who engage in service learning.
The Institute aims to collaborate with several global partners in order to enhance learning and stimulate professional development. An aggressive program of periodic short-term cross-cultural workshops and research portfolio scheduled throughout the year forms the central core of the Institute. An annual Global Forum in the spring provides avenue for students, faculty and professionals to present their research work with a journal proposed for refereed publication.
Utilizing information dissemination tools such as publications, radio and TV programs, (Global Talk), through current international affairs and sustainable development best practices, the institute attempts to take CSU to the world, while also bringing the world to CSU campus on frequent bases. Working on numerous thematic issues affecting all twelve (12) world regions, GISD seeks to secure Memorandum of Understanding (MOU) from several affiliates around the world, especially from Sub-Saharan Africa, a continental base of a predominantly Black institution, PBI, like CSU. This attempt plans to build partnerships that will leverage resources and strengthen linkages among higher education, private sector and policy makers.
GISD also acts as a marketing and recruiting tool for International Studies program. This approach also stimulates recruitment and retention for International Studies degree program that is geared towards creating a learning environment that produces informed global citizens. The Institute also houses a microfinance initiative to provide practical financial education; as well as entrepreneurial innovations that address the socio-economic needs of CSU students, the surrounding environs, and the global community at large.
There are several innovative measures put in place to generate funding in order to make the institute self-sustaining innovative funding measures such as grants, sponsored programs, endowment, and workshop/service fees are key elements for this service and scholarship.