Involvement Opportunities
Get involved...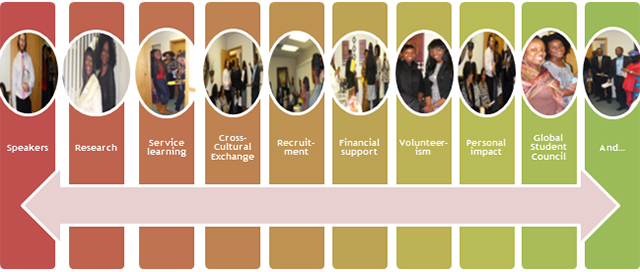 As GISD strives to produce informed and effective global citizens, there are several areas of engagement including, but not limited to:
Recruitment of international students into the International Studies program

Cross-cultural exchange of students and faculty in service-learning, internship, and research

Endowed annual lectureship series that would bring globally recognized speakers to CSU in order to discuss related issues of global importance

Sponsorship programs and named research centers to promote studies in geographically-targeted or theme-based interest areas

Endowed scholarships either open or designated for students in certain geographic areas or concentration.

Professional development workshops/seminars and short-term certificate programs on various subject matters of interest to our global audience.

Global forum to understand current international affairs, and bring the global scene to campus and vice versa

And more...