Global Institute of Sustainable Development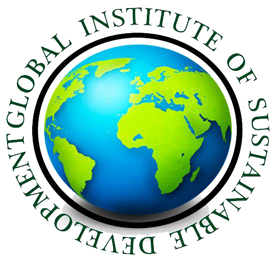 The Global Institute of Sustainable Development, GISD, is an innovative approach to furthering the global citizenship mission of Chicago State University with particular interest in utilizing sustainability principles to stimulate university/community partnership for cross-cultural education, faculty-student interaction in research, service, and community development. While working to enhance academic excellence and innovation, the institute promotes international cooperation for sustainable development of humans and environments through global social justice, leadership and entrepreneurship. GISD strives to produce informed and effective global citizens.
The current areas of engagement include, but not limited to:
Recruitment of international students into the International Studies program

Cross-cultural exchange of students and faculty in service-learning, internship, and research

Endowed annual lectureship series that would bring globally recognized speakers to CSU in order to discuss related issues of global importance

Sponsorship programs and named research centers to promote studies in geographically-targeted or theme-based interest areas

Endowed scholarships either open or designated for students in certain geographic areas or concentration.

Professional development workshops/seminars and short-term certificate programs on various subject matters of interest to our global audience.

Global forum to understand current international affairs, and bring the global scene to campus and vice versa.
By and large, Chicago State University, CSU, is the oldest independently accredited public university in Chicago. A foreigners-friendly institution, with a mission of creating an informed global community of scholars, CSU is the only public university in the great state of Illinois that offers a Bachelor's degree in International Studies (IS) and commits to a multicultural learning environment. Originally founded in 1867 as an experimental teacher training school, the institution has evolved into a multipurpose university committed to meeting the needs of students from across the United States and the world at large. The university offers Baccalaureate, Masters, and Ph.D. degrees with professional certificates in various areas.
For nearly 147 years, CSU has a history of producing highly competitive and well-trained graduates who are ready to compete in the global economy. Our internationally-recognized award-winning faculty provides knowledge gained from real-world experiences. As a fully accredited comprehensive urban university, CSU is a commuter and residential institution located, approximately 12 miles south of the Central Business District of the beautiful global city of Chicago, on a residential community. It is the safest residential campus in Illinois, according to the U.S. Department of Education, Office of Post Secondary Education's Campus Safety Analysis. The strategic location offers our students and faculty the opportunity to practically engage in research, service-learning, internship and study-abroad with legislators, international governmental agencies, multilateral organizations and global companies in the Chicago metropolitan area as well as effectively respond to some of the most critical issues of our ever-growing global society in a timely manner. These interactive engagements offer our international students the potential for employment and processing of residency permits for qualified candidates.
Our 161-acre campus has contemporary buildings attractively placed in a carefully preserved woodland setting with a prairie reserved for first-hand sustainable environmental studies, one of the concentration areas in our IS program. CSU campus is indeed a pride of the community. The university is dedicated to ensuring that every student who enters our door is embraced, engaged, educated and empowered to succeed. There is a strong commitment to creating an educational atmosphere that has rigor and discipline in every academic program. The university admits eligible prospective undergraduate, graduate and professional students and presses for expeditious graduation process. CSU has a different approach to student learning and student achievement that distinguishes the university from all other academic institutions.
CSU's International Studies program offers a Bachelor of Arts degree in International Studies with concentration in:
International Economics and Business

International Relations/Comparative Government/International Law

International History, Culture and Society

Foreign Languages and Literatures

International Public Health

International Environmental Studies and GIS
Additional areas of concentration based on the needs of the global market are constantly under review to include:
International Sustainable Development

International Homeland and Cyber Security

International Media Arts, Theater and Movie Production
The IS program is in tune with our ever changing world and constantly updates the concentration areas to meet the needs of the global market. It also offers a minor sequence in International Studies for students majoring in other disciplines. Students working on other degrees could also double-major to become more informed and marketable global citizens. Graduate students may also get a second degree in International Studies in order to widen their global perspectives.
As an interdisciplinary degree program, IS at CSU prepares future professionals for high quality performance in the global arena by offering multicultural perspectives on international phenomena. With substantive theoretical and methodological skills from a variety of disciplines of students' interests, IS majors possess invaluable skills that are sought after by a world that is very thirsty for global engagement and has become smaller and more interactive than ever before.
We believe your acquaintance and collaboration with the Global Institute of Sustainable Development and International Studies degree program at CSU will be a fulfilling and mutually beneficial professional experience.
GISD looks forward to working with you to expedite the proposed initiatives.
Sincerely,
Margaret King, Ph.D.
Faculty and Coordinator of International Studies
Global Institute of Sustainable Development