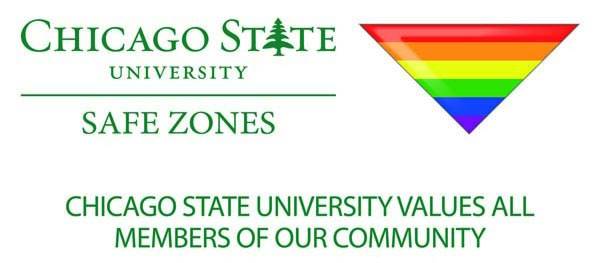 The SafeZone Project was created to address the concerns of the lesbian, gay, bisexual, transgender, queer community at Chicago State University and the surrounding community. It is a way to reach out to these students and welcome them in all areas of the CSU community. Safe Zones are areas on and around campus where faculty, staff and students provide support, information and work toward the elimination of myths, misconceptions, and stereotypes.
Safe Zone Mission Statement
By participating in the Safe Zone Project, one pledges that his/her Safe Zone is a place where lesbians, gays, bisexuals, transgender and queer can:
feel comfortable and safe in a confidential environment.

express any issues and concerns in an atmosphere of acceptance and support.

access informational and educational resources including: organizations, phone numbers, web sites, and books
For any questions or additional information, please email
safezone@csu.edu
. To learn more about LGBTQ @ CSU, please click
here.