Dean's Message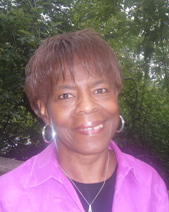 Nelly Maynard
Dean Continuing Education
In an effort to do our part to limit the spread of COVID-19, Continuing Education has temporarily limited our Options program to Online Only.
The following on-line courses and career training programs are available:
CareerStep
Agility4All
Condensed Curriculum International
The Center for Legal Studies
ed2go
Educational Fitness Solutions
Institution of Reading Development
Please return to Continuing Education's home page to check out our online partners.
Chicago State will re-evaluate the re-opening of the campus to students as conditions continue to change. Please try to stay healthy. We will emerge from this crisis wiser, stronger, and kinder.
We appreciate your continued patience and understanding during this difficult time.
See you soon in Options