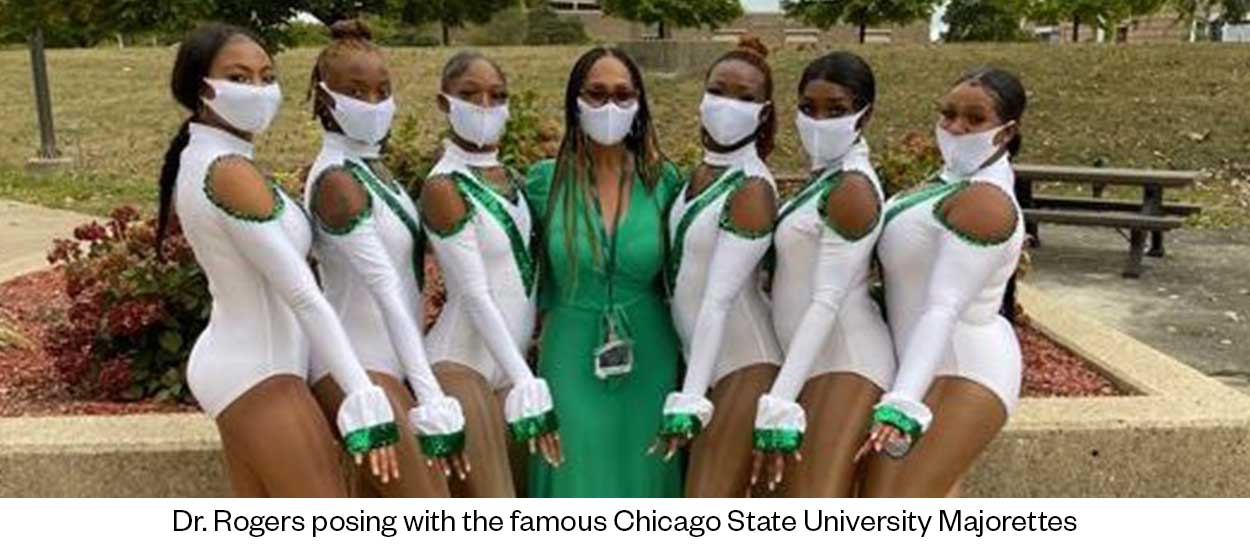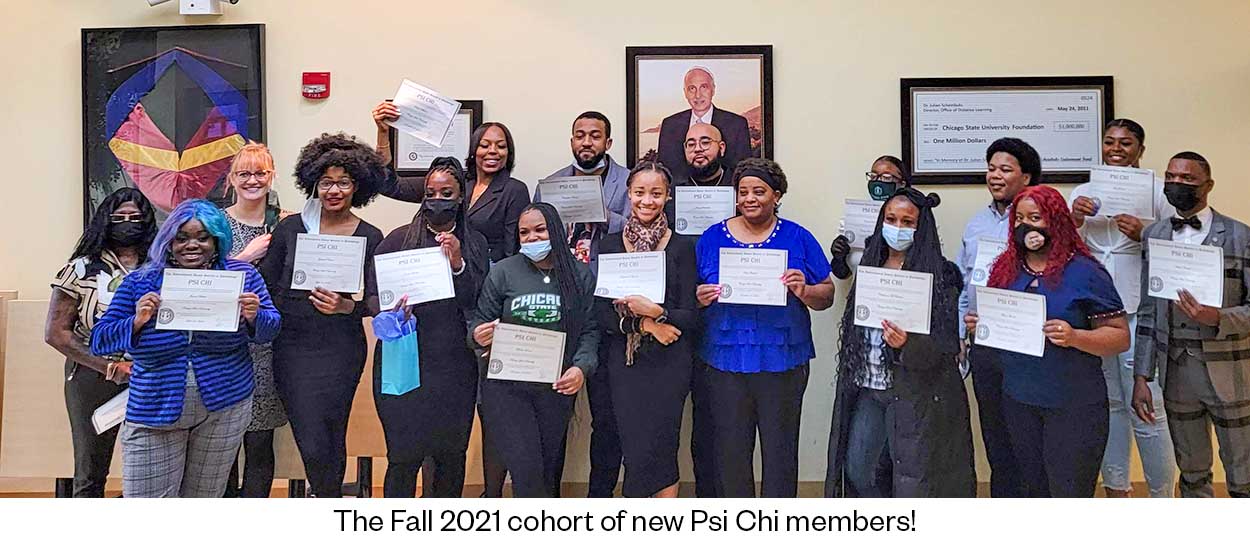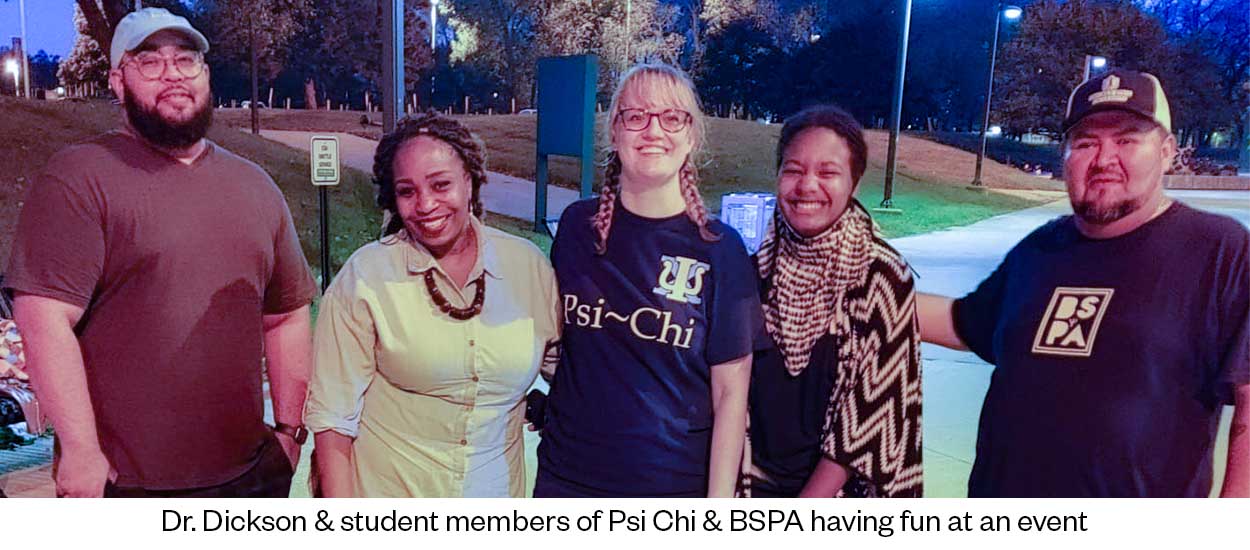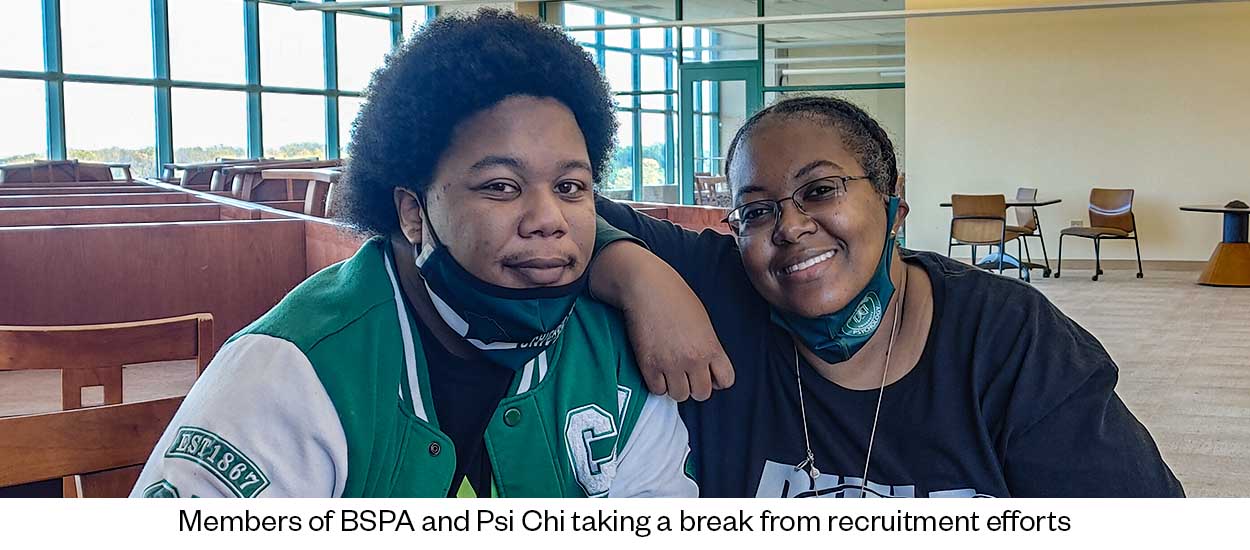 Student Organizations
The Department of Psychology sponsors several student organizations that help psychology undergraduates and counseling graduate students get involved and make connections. Student groups hold informal meetings, host events, and welcome new members each semester.
Black Student Psychological Association (BSPA)
This organization examines the Black experience from a psychological perspective, but not limited to one race or cultural background. Anyone is welcome to join! To become a full member, you must attend at least two meetings or events in one semester.
If you have any questions or want to join please email bspa.chicagostate@gmail.com
Follow us on Instagram!
Psi Chi
Psi Chi is the International Honor Society in Psychology to which qualified psychology students may apply for membership. The mission of Psi Chi is recognizing and promoting excellence in the science and application of psychology, and the goal of this organization is to encourage, stimulate, and maintain excellence in scholarship of the individual members in all fields, particularly in psychology, and to advance the science of psychology. Membership has many benefits in addition to making connections with your fellow students.
Eligibility Requirements
Completion of 3 semesters of college coursework
Completion of 9 psychology credits
[For transfer students] Completion of 12 credits at Chicago State University
[For graduate students] Completion of 9 credit hours in a graduate program in psychology or a related field, and have at least a 3.0 GPA.
Minimum 3.0 GPA in psychology classes
Earned rank in upper 35% of Psychology and Developmental Psychology declared majors in general scholarship (minimum 3.0 on 4.0 scale)
Application
Complete the online application.
Watch for an email with a decision on your application and payment instructions if you are accepted. Students are required to pay a one-time $60 membership fee to join Psi Chi for the lifetime membership ($55 plus processing fees)
If you have any additional questions, email the faculty advisor, Dr. Dickson (jdicks20@csu.edu)
Follow us on Instagram and Facebook!
Chi Sigma lota
Chi Sigma Iota (CSI) is an international honor society that values academic and professional excellence in counseling. CSI promotes a strong professional identity through members (professional counselors, counselor educators, and students) who contribute to the realization of a healthy society by fostering wellness and human dignity.
Students in the Clinical Mental Health or School Counseling program who are invited to join Chi Sigma Iota are recognized for their honor, integrity, and academic success. Established to recognize outstanding achievement and service within the counseling profession, Chi Sigma Iota's mission is to promote scholarship, professionalism, leadership, advocacy, and excellence in counseling through recognition of individual achievements in the pursuit of academic and clinical excellence.
If you have any questions about CSI, email one of the faculty advisors: