Alumni Report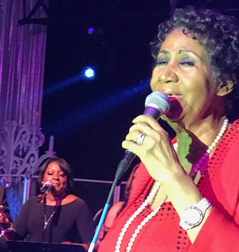 Joan Collaso, class of 2016, Bachelor of Arts in Music
Joan is the executive and artistic director of Timeless Gifts Youth Program for the Performing Arts and recently completed her 8th summer program. Due to her involvement as a background singer to the Queen of Soul, Aretha Franklin, she had the honor of being invited to her funeral services in late August 2018 where she sang background for Chaka Khan, Stevie Wonder and Ms. Franklin's Son.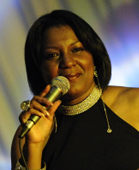 Along with her husband Larry on piano, she participates in Jazz various festivals, concerts, private and corporate events which sometimes involve a bit of travel. She also produces a music set at Northeastern Illinois University's south campus building call Jazzy Mondays at the Center, the 2nd Monday of each month.
Y.L. Douglas, class of 1995, Bachelor of Arts in Music Education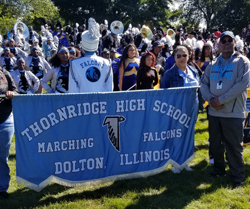 Y.L. is in his 25th year teaching music and directing high school band programs in Illinois. He is currently in his fourth year teaching at Thornridge High School in Dolton, Illinois. He finished a Master of Music Education at Vandercook College of Music in 2015.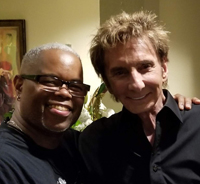 In addition to his teaching, Y.L. remains an active professional musician, and is currently touring internationally with Barry Manilow. When in town and available he is also the drummer for our CSU Community Jazz Band.
Michael Cierski, class of 2009, Bachelor of Music Education
Michael is currently teaching general music at Elementary School District 147, Harvey/Dixmoor. He finished a Master of Music Education at Vandercook College of Music in 2014. In addition to teaching general music, he is the Artistic Director for the Southlake Children's Choir of Crown Point, Indiana, is a music tutor at South Suburban College in South Holland, IL, and teaches private piano, voice, and percussion students in Illinois and Northwest Indiana.