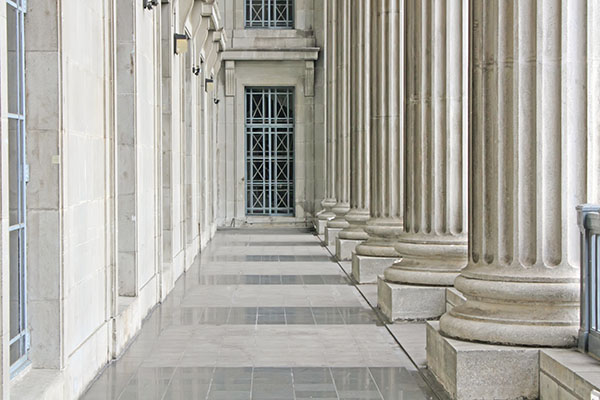 A degree in political science helps prepare students for careers in government, law, campaign management, business, international organizations, and research.The CJPPS department offers a Bachelor of Arts degree in Political Science. Political Science as a discipline seeks to explain the development of political attitudes and behavior, the nature and function of contemporary political institutions, the development and implementation of public policies, and the limits and possibilities of government, both at the national and international levels. Students will learn to critically evaluate public policies and institutions, and are encouraged to become actively involved in the community through internships in government and public law. Areas of emphasis within the major are: American politics and public law; international relations and comparative politics; public administration and public policy; and political theory and methodology. The department also offers a minor sequence in political science for students majoring in other degree programs.
Internships
The department prepares students for careers in government and industry through internship opportunities. Political science students have completed internships in national, state, and local government agencies, state and federal legislators' offices, campaign organizations, and law firms. Students may earn up to twelve credit hours of internship credit in political science; no more than six credit hours may count toward the major.
Pre-Law Studies
Although no specific major is required for law school, political science is the most common major for students attending law school and is strongly recommended, as either a major or minor.
General Requirements
Admission to the program is contingent upon good academic standing and acceptance by the department. The department will not accept "D" transfer credit in the major and students must achieve a grade of "C" or better in all major courses at Chicago State University .
Students must complete 120 semester hours of work:
6 hours in composition
36 hours in general education (refer to liberal arts curriculum outline) consisting of 18 hours in humanities
12 hours in natural sciences
6 hours in mathematics
42 hours in the major
21 hours in cognate disciplines selected with the political science advisors' approval
15 hours of general electives selected with the political science advisors' approval; and passing the examinations on the state and federal constitutions.
Specific Requirements
Required Cognate Courses- 6 Credit Hours
Please see current catalog.
Minor Sequence in Political Science
Recommended Pattern - Please see current catalog.