Courses & Catalogs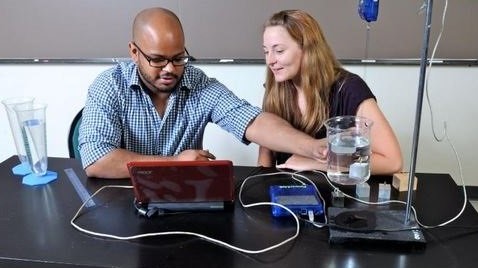 Courses offered in the current term can be found in the course bulletin. Courses taught by the department can be found in the course catalog.
Advising
Chemistry, physics, and engineering students students needing advising and mentoring for choosing courses should contact the department office (773) 995-2180 or their advisors listed below.
Department

Contact

Chemistry

Kristy Mardis

WSC-309

X2171

Chemistry

Valerie Goss

WSC-234

X3892

Physics

John A. Peters

WSC-307

X3297

Secondary Education (Chemistry & Physics)

Andrea Van Duzor

WSC-239

X4437

Engineering Studies

Marnie Boyd

HWH 129

X2358
Mission
The mission of the department of chemistry, physics, and engineering studies is to provide classroom education and laboratory training in the fields of chemistry and physics so that our graduates may be competitive in a broad range of professional careers, including the health sciences, education, business engineering, as well as industrial, academic, and governmental research. By providing high quality coursework, diverse program options, and research and outreach opportunities for both science and engineering majors and the more general CSU student population we aid students in developing content knowledge, an understanding of the nature of science, and expert-like attitudes about science and engineering. Through the activities and coursework our department offers, students are exposed to the process of doing science and developing a broad knowledge of the fields of chemistry, physics, and engineering and the applications of these disciplines to everyday life.