Pre-Health Organizations

(MAPS) Minority Association of Prehealth Students serves and connects any undergraduate prehealth student with an interest in pursuing medicine and the health professions with information, materials, mentoring opportunities and activities. MAPS' ultimate goal is to increase the matriculation of these students into the professional health programs. Furthermore, the organization emphasizes service, both to the community and the University. Dues are $15 per academic year and membership is granted to any student interested in pursuing medicine or a health related profession.

(USNDA) Undergraduate Student National Dental Association
The mission of the USNDA is to aid in increasing the number of minority students entering dental schools, increasing the knowledge of dentistry with undergraduate students, and in improving DAT scores of pre-dental undergraduates. Additionally, the USNDA will provide students with the opportunity to visit dental schools and to shadow dentists, as well as to inform students of summer programs and dental research experiences. Records will also be kept of those members accepted into various dental schools.
For more information regarding the CSU Pre-Dental Club please visit: sites.google.com/site/csupredental/
(CSUPPC) Chicago State University Pre-Pharmacy Club
The purpose of the CSUPPC (Chicago State University PrePharmacy Club) is to provide college students of all backgrounds who are interested in or are already pursuing a career in pharmacy with a social network of goal-orientated peers with whom they can share information and concerns. CSUPPC will strive to assist students with researching pharmacy schools and their prerequisite coursework, admission requirements, admission deadlines, internships, and educate students about the importance of the PCAT and PharmCAS. Furthermore the CSUPPC will provide an opportunity for students to meet with and ask questions of practicing pharmacist and other health care professionals who are invited as guests to our meetings.
The Health Preprofessional Honor Society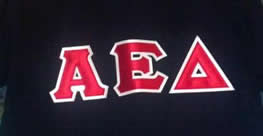 Alpha Epison Delta Health Preprofessional Honor Society promotes excellence in preprofessional health, scholarship, professional development and provides service to the University as well as the community. This society welcomes ALL students engaged in the pursuit of a professional healthcare career.