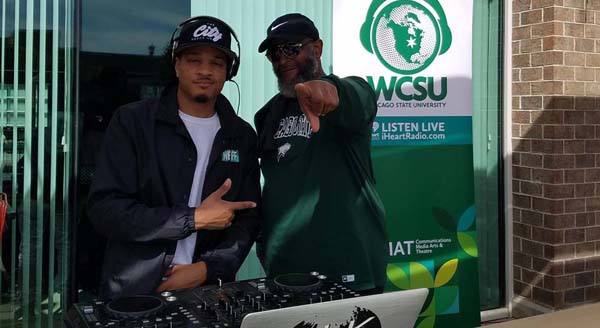 WCSU Radio Student Guidelines
The mission of WCSU is to educate, entertain and communicate to students, faculty and staff. WSCU will provide programming which is multicultural and diverse-- ranging from music, fine arts to public affairs, news and sports. All WCSU operations will be handled by undergraduates,graduates,faculty and staff.
All WCSU members will be supervised by faculty and staff. All members are required to perform their duties in a manner which will reflects the university positively. WCSU will also provide students with instruction in all facets of radio broadcasting from on-air to post-production. WCSU will fully represent the needs of all departments of Chicago State University.The station facilities are located in Douglas Hall 113 and The Student Union Bldg (Cordell Reed).