Undergraduate Program
The Department of Biological Sciences offers a Bachelor of Science degree in Biology consisting of three major options.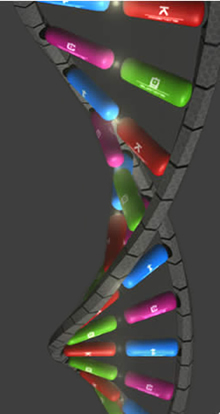 General Biology,

Premedical/Pre-dental,

Secondary Teaching.
Students may take courses in Biological Sciences, Botany, Physiology, and Zoology.
Students following the liberal arts curriculum may prepare themselves for a variety of positions in private industry, government or field naturalist services, as well as for graduate studies in any of the biological sciences or for the professional study of medicine or dentistry. Completion of the Secondary Teaching Option in Biology qualifies students for an Initial Type 09 Illinois High School Certificate with a high school endorsement in science, a biological science designation for grades 9- 12, and middle grade endorsements in biological science, physical science, and general science for grades 6-8.
Certification requires the successful completion of the Illinois Certification Tests of Basic Skills, Biology, and Assessment of Professional Teaching (Secondary 6-12). The Secondary Teaching Program is accredited by the National Science Teachers Association (NSTA), and meets Illinois State Board of Education (ISBE) standards in science education.
Assessment
Participation by students is sought by the Department of Biological Sciences for the purpose of assessing curriculum matters and academic progress by students. Participation is requested near the beginning of the student's program, part way through the student's program and after graduation. Responses by students to departmental offerings are important and are used to change and improve departmental options. To see a summary of the Secondary Biology Assessment efforts. The complete assessment plan and prior assessment reports can be viewed at the departmental office.
Minor in Biological Science
Completion of 22 credit hours in biology to be selected with the help of a department advisor, including a maximum of three courses at the 1000 level, a minimum of one course at the 3000 level, and a minimum of three laboratory courses.
The requirements for minors must be completed prior to graduation in order for the minor to appear on the transcript. For more information about minors, see the chairperson of the Department of Biological Science, Dr. Joyce Ache Gana.
Our Mailing Address:
Chicago State University
Department of Biological Sciences
Williams Science Center, Room 310
9501 S. King Drive
Chicago, Illinois 60628-1598
bhome@csu.edu
Tel: (773) 995-2183/2184
Fax: (773) 995-3759