Testimonials
Ana Ne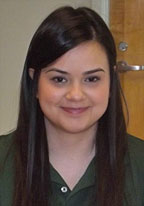 varez, BS in Biology, Spring 2013 (anticipated )
Being a student at Chicago State University has been a wonderful experience and the start for many great opportunities to come. I came to the university as a transfer student looking for an affordable and quality education and it is exactly what I found. My professors have always made themselves available to me whether it is during office hours, phone or email which is very convenient since I do commute to campus from home and hold a part-time job. In addition, many of my instructors serve as mentors to me and are very supportive of my career goals. I am grateful especially for the biology department which is very resourceful and exceptional when it comes to providing and informing students about research and learning opportunities.
I have also had many learning opportunities outside the classroom by taking part in extracurricular activities. I am current President of the Pre-Pharmacy Club and Sigma Lambda Gamma Sorority, as well an active member of the Organization of Latin American Students (OLAS). By being involved in these organizations, I got the opportunity to participate in the Student Engagement Project at the CSU College of Pharmacy, attend national conferences such as USHLI and HACU, and help organize cultural events on campus. I am always happy to share my experiences with my family and was recently even able to convince my parent to be environmentally conscious thanks to the knowledge I gained in Ecology and other biology courses! I am truly satisfied with the many ways CSU has helped me grow.
---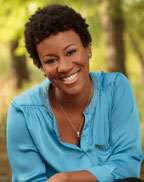 Kellen Marshall-Gillespie, BS in Environmental Biology, 2009
Chicago State was a welcoming university with faculty members dedicated to my personal and professional success. As a returning student, I was coming into the university with a drive to complete my degree, yet wasn't sure about where I would go in terms of a career. The purposeful programs at CSU were astonishing in terms of how they were not just going to allow students to waiver in professional uncertainty. I participated in programs such as Louis Stokes Alliance for Minority Participation, T.I.LT., MBRS, and the CSU Minority Internship Program.
I was mentored essentially by all the faculty members within the Biological Sciences department and began to understand the value of academic culture. I began to accept my gift for STEM fields and took advantage of all opportunities which would make me a more competitive and employable scientist. As an undergraduate I wrote a grant for our award winning prairie, something an undergraduate had never done before. What was interesting about that experience is that not one individual doubted my abilities to do this nor did any faculty, or staff impede the process. It was obvious that the CSU family wants their students to exceed the standards and not just meet them.
As a current doctoral student I am proud to say I am a CSU alumna. Often, people are confused as to how I was able to skip a Masters program and go straight into a PhD program. I tell them CSU ensured my abilities through allowing me to build a professional CV while pursuing a degree. My course work, coupled with internships and research, only strengthened my abilities to competitively apply for graduate programs. Furthermore, I was trained so well that I had more experience writing, and presenting by the time I completed my B.S than some applicants with Masters degrees.
Imagine being flooded with requests for your graduate application. That was how my final two semesters were at CSU. Because of my own diligence, supported by the faculty, I can certainly say this institution graduates leaders. I am forever indebted to those who mentored me and helped me develop into the professional I am today. These connections still have their perks, as I always enjoy coming back to CSU to remind current undergraduates that CSU is what you make it. If you invest in the institution as an undergraduate, it will pay you back in the most unexpected ways.
---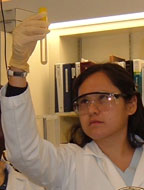 Jeanie Ramos, MS in Microbial/Molecular Biology, 2007
Looking back on my experience at Chicago State University I find myself reminiscing on many fond and positive experiences. The curriculum was straightforward and we had a variety of classes to chose from. Professors were always willing to help and were available for one-on-one tutoring. I never felt like another number to my professors. Classes at CSU provided me with a wide variety of skills, starting with how to properly read a journal paper. I still use that skill to quickly scan journal articles and extract exactly what I need. I don't find myself confused or overwhelmed with minute details. More importantly, CSU taught me how to be a critical thinker. Between the Biostats class and the Molecular Biology class I really had to dig deep and use neurons that were never activated before. These classes were not about regurgitating facts, but instead we had to learn the facts and apply "logical thinking". These classes were structured in such a way that critical thinking was encouraged and expected. Professionally this skill is invaluable. I often look at work problems, apply the facts and begin the process of logical thinking. Usually, I can come up with at least 3 solutions to any pending problem and I can narrow it down to the best solution.
Personally, CSU is still a part of my life. I am still in contact with my former advisor, Dr. Andrew Maselli. He is genuinely invested in the progress and success of his students and I was extremely lucky that he pushed me to finish my degree. He taught me to always take a second look at my work and, if possible, make it better. After CSU, I found that passionate and considerate professors are like "looking for a needle in the haystack". I can now look back and say he was one of the best professors. Furthermore, I still keep in touch with colleagues from CSU, some are still part of my life and have been there for major milestones in my life (i.e. wedding, babyshower, etc). Overall, my experience at CSU has made an impact on my life both professionally and personally, I often look back with fondness at the work and the friendships I made during my time at CSU.
---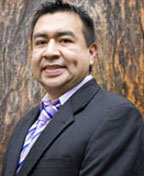 Juan F. Reyes, MS in Biology, 2006
As a student with a bachelor's degree from theUniversity of Illinois at Chicago, I wasnot sure whether I wanted to pursue a career in medicine (MD) or in scientific research (PhD). Fortunately, CSU offered a master's program that allowed me to learn firsthand the research skills necessary for a successful career in scientific research,which set me on the path to pursue my PhD. As a master's student, the individual attention from professors in a classroom setting, as well as in the laboratory, provided me a unique opportunity to learn the rewarding benefits of scientific research. The invaluable opportunities offered by CSU further provided me with the tools necessary to enter Northwestern University and begin my position as a PhD student. Today, I hold a PhD fromNorthwestern University. My scientific career up to this point has involved research projects at CSU and Northwestern that have resulted in several publications in notable journals. I have found scientific research truly rewarding. I'm currently working as a post-doctoralfellow at Lund University, Sweden on the prion-like mechanisms of Parkinson's disease.
---
Kristy N. Mielcarek, BS in Environmental Biology, 2003
I am a 2003 graduate of Chicago State University. Chicago State University was just the right fit for me. I enjoyed the luxury of small class sizes, and the individualized attention from the professors. I relished the challenge of the curriculum, and in 2003 earned a Bachelor degree in Science majoring in environmental biology with a minor in chemistry. I found that my time at Chicago State sufficiently prepared me to take the PCAT; scoring above average, I was accepted to the first pharmacy school I applied to. I now hold a Doctor of Pharmacy degree, and have been an Osco pharmacist for five years. I am proud to be a graduate of Chicago State University, and urge others to take the challenge.
---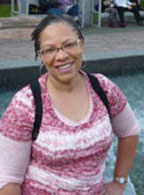 Alicia Brown, BS in Environmental Biology, 2002
I am a 2000 graduate at Chicago State University. I applied to CSU because they had the best curriculum. It wasdifficult finding an environmental and technical program. In addition, CSU wasa military-friendly university (before the term became popular), professors were willing to help me when I had to leave for military purposes. The classschedule allowed me to continue to work and attend classes full-time and part-time as needed. One of my favorite stories that I like to share with others is how I needed one class to graduate but no one registered for the class. Dr. Bellwent out his way to make it happen. The only catch was that I couldn't rely on others to answer any questions.

My education has helped me in numerous ways, both in my professional career and in my personal life. I have developed my skills to obtain several promotions within my employment. In addition, I have earned my Masters in Environmental Management, and, due my CSU training, I had already acquired much of the necessary knowledge, as well as the prerequisites I needed.
---
Shawn Cirton, MS in Environmental Biology, 1999
The education and experience that I received from the Chicago State University Biology Department was invaluable and set the foundation for my career as a Wildlife Biologist for the U.S. Fish and Wildlife Service (USFWS). The various classes that I took in the department provided the knowledge that I would need to understand biological concepts when I started working for the USFWS. Classroom activities were not the only valuable experiences that helped provide the foundation for my career, the numerous field activities and field trips that I participated in with Dr. Peters and Dr. Bell helped build that foundation as well. Who would know 13 years ago that I would be going back to some of those same locations as a part of my job, and in some cases to protect those areas?
The guidance provided by Dr. Peters started from the first classes that I had with him, and continued through to my graduation with a Masters Degree in 1999. There were hard times when I first started in the Masters program, but the guidance provided by Dr. Peters and other professors helped me overcome those hurdles. Their guidance, and my hard work, led to me being awarded the Graduate Division Award in 1998 and 1999, successfully defending my thesis, and graduating from the program.
The Biology Department provided me with the basic tools to obtain an internship with the USFWS, which quickly lead to a full-time position. Future students would be well served by the professors and staff in the Biology Department in meeting their needs to grow as professionals