Supporting Our Veterans at CSU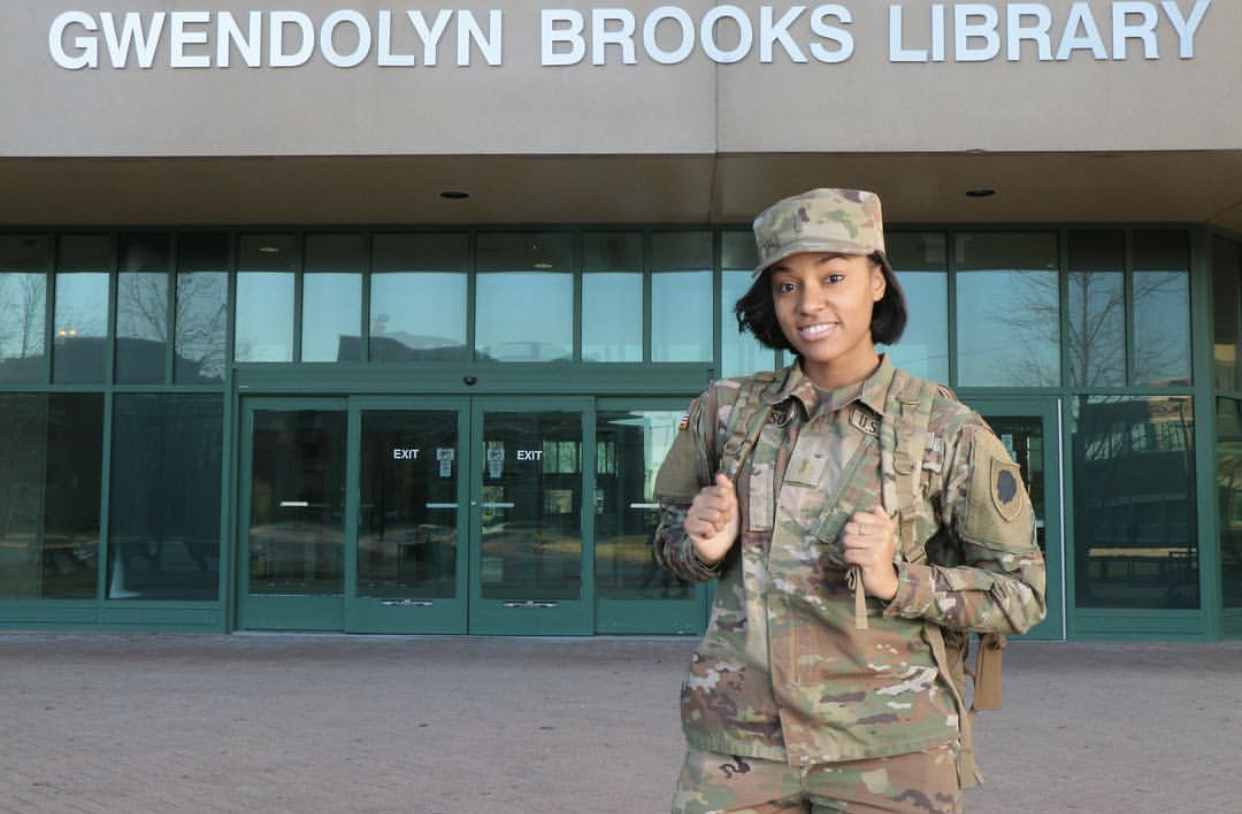 Hi! Veterans, first and foremost the CSU cougar family wants to thank you for your service. Serving your country is an honor. There are plenty of resources on campus to help further your education and your CSU cougar family will assist you in any way possible. My name is Marlena Johnson and I am the Veteran Resource Center Coordinator. I am an alumnus of Chicago State University (CSU) and a veteran as well. I found myself going to CSU because it was close to home and affordable. Some of the resources I used while at CSU were the GI Bill 1607, National Guard Grant, Financial Aid, VA work-study, and the ROTC program. I joined the Army National Guard before starting at CSU so they could pay for my tuition. I used the National Guard Grant to pay for my tuition and received the GI Bill as a monthly stipend. Financial Aid assisted with books and additional fees, while in school I as VA work-study student, and last but not least I joined the ROTC program and received additional funds while having the opportunity to become an officer in the Army National Guard (which I did). Not only did CSU set me up for success, but it also helped me save for my future. I am currently a First Lieutenant in the Army National Guard and have a full time job with CSU and graduated with no debt. This is why I am so passionate about the Veteran Affairs Office.
The Veteran Affairs Office at Chicago State University assists Veterans and eligible dependents with the processing of benefit information to secure the use of educational benefits. Programs sponsored through our office include:
Post-9/11 GI Bill
Illinois Veterans Grant (IVG)
National Guard Grant (ING)
The Montgomery GI Bill
Reservist Tuition Assistance
Administration Chapter 31 (Vocational Rehabilitation)
Veterans Administration Chapter 35
Reserve Officer Training Corps (ROTC)
Chicago State University offers a number of services, programs, and opportunities for veterans and their dependents.
If you want to know, more about our ROTC program or any additional information mentioned in this blog. Feel free to contact me at mjohns72@csu.edu. Also, check out our Military Benefits website and Veteran FAQ for additional information.