Sign Up for Rise Academy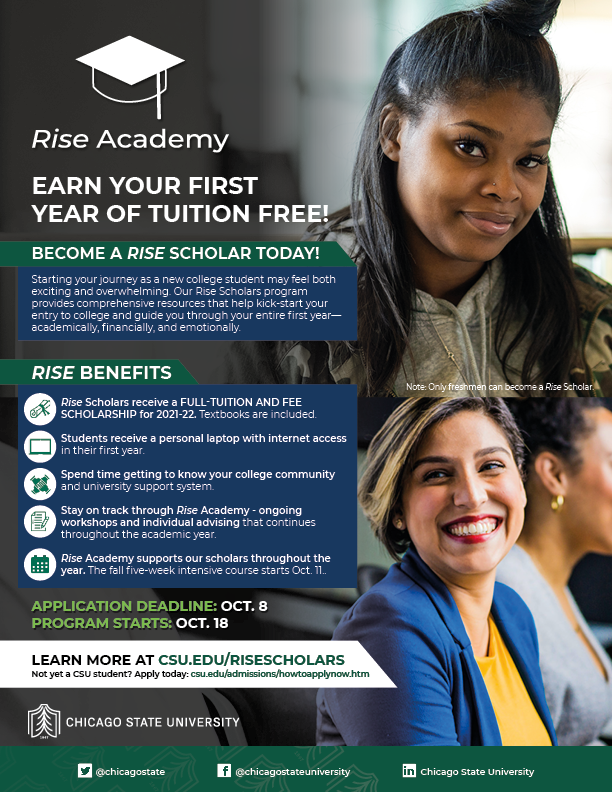 Rise Academy is an invigorating pre-semester program designed to kick off your freshman year at Chicago State University by offering you all the tools you will need to succeed in your first year of college, including a strong community of classmates, professors, and advisors.
The Academy starts with a five-week intensive program before you even begin your first semester. This means that with this program you will earn 3 college credits before your semester even starts!
You will get to know your professors and freshmen classmates, discover how different college majors lead to career paths and which is right for you, and explore the Chicago State campus and student resources. For more information about Rise Academy please click here Rise Academy .