Institutional Effectiveness
The mission of the Office of Institutional Effectiveness and Research (IER) is to support institutional decision making at Chicago State University by providing leadership and oversight for complex analyses for both academic departments and university administration, and to collaborate with other universities to provide comparative data. IER is a highly collaborative unit and is responsible for creating an environment which promotes the use of institutional data, analysis and research for decision making in keeping with CSU's educational mission. This office is also charged with the creative exploration of issues of institutional importance, which include retention trends, research funding, student enrollment and demographic data, graduation rates, and various other measures of student and faculty success.
Goals of IER are to:
Develop and implement a clear vision for the function that is responsive to the broad institutional need for information and useful to a wide range of internal and external customers.
Engage with academic leaders of the University to determine their data, reporting, and analysis needs ensuring that the office is delivering the kind of data and analysis required by all constituencies.
Foster a proactive culture within the office by charging the department with developing novel studies and reports that support creative decision making and new ways of looking at Chicago State University, in addition to, producing studies with real institutional impact.
Ensure the delivery of the quantitative and qualitative research and analysis of data relevant to institutional policy, programmatic, and planning needs, both in the long-term and short-term.
Anticipate, develop and deliver ad hoc research reports that analyze key institutional issues integrating multiple forms of data.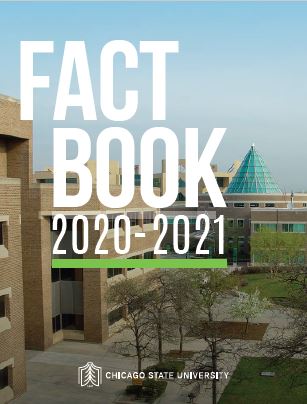 Fact Book