Research Resources
The CTRE is committed to providing CSU faculty with the resources necessary for achieving their research agendas, beyond the grants offered by our department. Below you will find a collection of resources that we encourage you to explore as you look for external funding options, explore research tools, and connect with faculty around the world.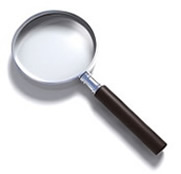 CSU Library
The CSU Library is your first, best place to go for help with research and resources.
The Library and Instruction Services (LIS) homepage (library.csu.edu) is your gateway to a wealth of print and electronic resources, as well as Faculty Lib Guides (csu.libguides.com/facultyresources), which have been created by LIS faculty to aid the teaching and research of a wide variety of subjects at CSU, offering sources, strategies, and support.

In order to assist the CSU community as effectively as possible, please contact the LIS Reference Desk (773-995-2235 or reference@csu.edu) with any comments or suggestions you might have about the resources that are currently offered.
Additional Resources
Below are some additional resources that you may find helpful in your research endeavors. Please note that they are third-party websites, and so any questions you might have regarding their online offerings should be directed to them.
Web Center for Social Research Methods
University of Idaho Repository of Primary Sources
Directory of Open Access Journals (DOAJ)
Human Genome Project Information
UW Teaching and Learning Research Periodicals
Clemson University International Center for Academic Integrity
ResearchGate
Google Scholar
Grant Databases and Directories
Corporate Giving Database
Directory of Funding in Illinois
dmoz Grant-Making Foundation Directory
Duke University Funding Opportunities Database
GetEdFunding
GRANTS.GOV Federal Grant Database
Yahoo! Grant-Making Foundation Directory

Grant-Writing Prep Resources
Foundation Center
UNC Grant Proposal Guide
Sample Research Grant Proposal
Writing a Good Grant Proposal
The Grantsmanship Center
proposalCENTRAL
Grant Writing 101
Successful Grant Writing: 10 Steps
Economic Pit: Finding a Way Out Through Grants

Grant-Writing Videos
Before You Seek a Grant
Proposal Writing Basics
Proposal Budgeting Basics
How to Approach a Foundation
You Got the Grant! Now What?
Grant Foundations