Research
The CTRE is committed to providing CSU faculty with the resources necessary for achieving their research agendas, beyond the grants offered by our department. Below you will find a collection of resources that we encourage you to explore as you look for external funding options, explore research tools, and connect with faculty around the world.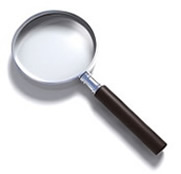 CSU Library
The CSU Library is your first, best place to go for help with research and resources.
The Library and Instruction Services (LIS) homepage (library.csu.edu) is your gateway to a wealth of print and electronic resources, as well as Faculty Lib Guides (csu.libguides.com/facultyresources), which have been created by LIS faculty to aid the teaching and research of a wide variety of subjects at CSU, offering sources, strategies, and support.
In order to assist the CSU community as effectively as possible, please contact the LIS Reference Desk ((773) 995-2235 or reference@csu.edu) with any comments or suggestions you might have about the resources that are currently offered.
Research Cues
Faculty in all colleges are invited to apply for Research Release CUEs. Proposals are due in the Fall for up to 3 CUE release for the following academic year. Proposals may include, but are not limited to, the following: research within disciplines (social sciences, education, natural sciences, etc.), development of creative work (visual arts, literature, music, dance, theatre, film, etc.), action research pertaining to education, (e.g., factors affecting instructional delivery or assessment on campus), preliminary studies and writing leading to grant proposals to external agencies, and research pertaining to community engagement, social justice, or entrepreneurship. Up to 51 CUE may be awarded each year (in accordance with the CSU/UPI contract), and priority is given to first time applicants.
Questions regarding proposals may be directed to the chairperson of the Faculty Research CUE Committee, Dr. Andrea Van Duzor, extension 4437 or via email. For more information visit.
Additional Resources
Chicago State University is a member of the Faculty Resource Network Consortium. The network provides ongoing professional development and resources to faculty.
Below are some additional resources that you may find helpful in your research endeavors. Please note that they are third-party websites, and so any questions you might have regarding their online offerings should be directed to them.
Grant Databases and Directories
Grant-Writing Prep Resources
Grant-Writing Videos
Grant Foundations