Contact Us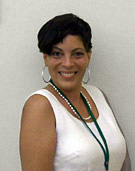 Rochelle Johnson
Interim Director, Office of Online Instruction
Email: rjohns30@csu.edu
Ms. Johnson's primary responsibilities as Interim director include helping to move online learning forward by maintaining an online presence and increasing the development of online courses and programs at Chicago State University. Ms. Johnson's focus is on assisting faculty and students with online learning and offering online workshops throughout each semester. She helped create the Student Technology Academic Resource Training (S.T.A.R.T.) and is the primary instructor for the Online Certification Course (O.C.T) which trains faculty to teach in the online environment. Ms. Johnson obtained her undergraduate and graduate degrees in Technology Education at Chicago State University, is a former Diversifying Higher Education Faculty in Illinois (DFI) Fellow, and is currently writing her dissertation for a Ph.D. in Instructional Technology at Northern Illinois University.
---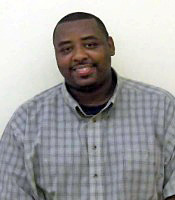 Theodis Garth
IT Specialist/Systems Administrator
Email: tgarth@csu.edu
Mr. Garth's primary responsibilities include site-wide management for Chicago State University's Learning Management System (LMS), Moodle. This includes monitoring Moodle to maintain a high level of optimization and functionality for students and faculty, as well as providing technical support for the Office of Online Instruction and Instructional Technology and Library and Instruction Services (LIS) staff and computing. Mr. Garth holds a Bachelor of Science degree in Information Systems Technology and a Master of Science degree in Workforce Education and Technical Education from Southern Illinois University.