The Department of Communications, Media Arts and Theatre offers you the opportunity to prepare for a career in a variety of fields including Public Relations, Radio, Television, Performance, Digital Filmmaking, Screenwriting, Media Management, Directing and Acting.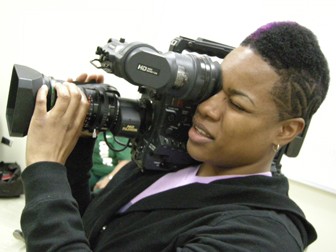 Our graduates are working at Fox News, Harpo, Judge Mathis, Clear Channel, Flowers Communications, and at other national media companies. Our alumni have been accepted to the top graduate schools in the country. Interested students can call the CMAT office to receive further information or to schedule a campus tour. Please call 773-995-2280 to apply.
CMAT Alumna
TV news journalist and producer Malissa Wright was born in Denver, Colorado, and raised in Chicago, Illinois. She attended Chicago State University where she majored in Communications, Media & Theater. Malissa was a reporter for Chicago State's television news program, CSU-TV. While in school she worked at WFLD-TV as a web producer and production assistant. After graduating, Malissa headed to Alpena, Michigan, where she worked as a anchor and reporter for the ABC, FOX and CBS affiliates. Malissa loves telling stories that really make an impact on people and can bring about tremendous change. Malissa is a active member of the National Association of Black Journalists and has returned to Chicago where she works in news for WVON Radio.
CMAT Alumna

AFI-MFA graduate scholarship winner Angela Latimer grew up in Chicago IL. She graduated from Chicago State University with a B.A. in Communications Media Arts and Theatre. It was there in which she gained an interest in editing. After undergrad Angela teamed up with director and CMAT graduate, Derek Dow, who, at the time, had just finished a feature film that premiered at the Chicago's Black Harvest Film Festival. Together they took on projects like music videos, documentaries and short films. They also took a liking to competing in video competitions. The two won Ford Fiesta's video competition where their work would be seen on Ford's National website. Angela received a scholarship to attend grad school at American Film Institute in Los Angeles California, ranked among the top 3 graduate schools for film in the US. She now works as a professional editor for clients such as Paramount Studios in LA. Growing up in a lower middle class family of ten children, this was a dream come true for Angela.
Award-Winning Faculty
Study with faculty who are among the best in their fields, including Christine Houston
(NAACP Image Award) Kamesha Khan
(AA Arts Alliance Award) and Christine List (Diversity in Cannes Film Festival).
Scholarships
CMAT students can apply for competitive academic scholarships. Other opportunities include paid internships, work-study, as well as federal and state grants.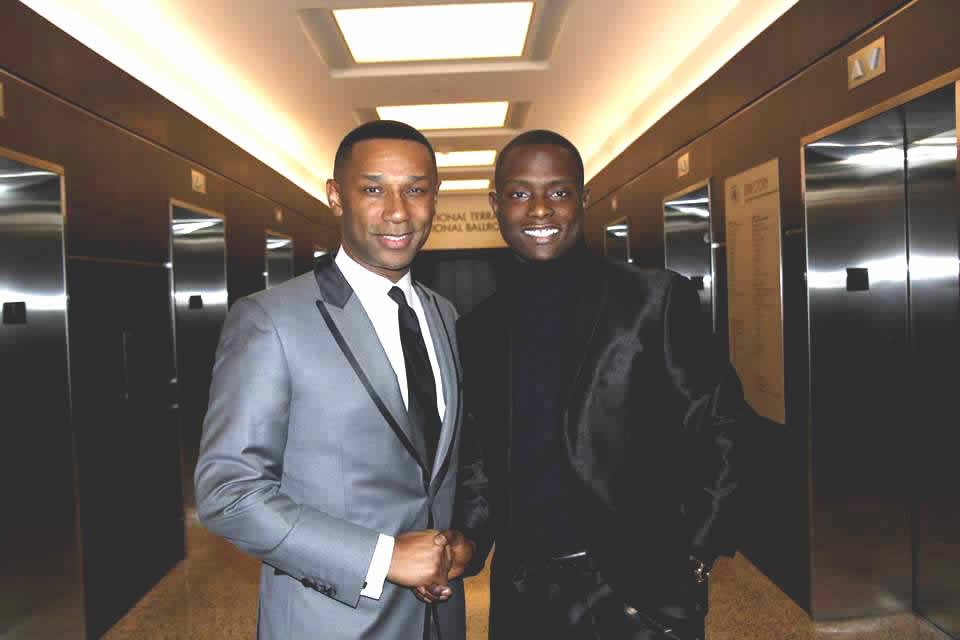 CMAT graduate, Yomi Adekahunsi, was the winner of the NBC-Universal scholarship during his senior year at CSU.
Internships
Our students have been placed with major corporations such as NBC, Fox, Clear Channel, Judge Mathis, WBEZ, WTTW, Burrell Communications, BET, B96, Big Ten Network and ETA Creative Arts Foundation, among others.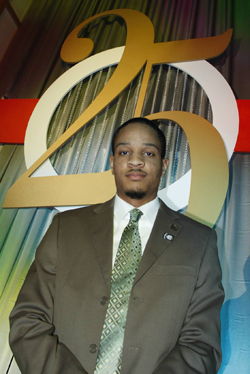 CMAT alumnus, Sam Franklin, was awarded the BET Louis Carr Foundation paid summer internship in New York City .
The cast of Blues for an Alabama Sky produced by CSU Theatre.