CMAT Faculty and Staff
Christine Houston
Lecturer in Screenwriting
773-995-2280
Christine Houston wrote Two Twenty Seven, a play about her childhood growing up at 227 E. 48th Street, located in what is now known as Bronzeville. She went on to win the ANTA West, the Lorraine Hansberry and the Norman Lear Playwriting contests. The latter took her to Los Angeles where she wrote a teleplay for the TV series The Jeffersons. Marla Gibbs, one of the stars of The Jeffersons, performed the play at her theater and received the NAACP Image award for best actress, while Mrs. Houston received the NAACP Image award for playwriting. Mrs. Houston went on to become a staff writer on the Punky Brewster TV series, and in 1985, Two Twenty-Seven was adapted to television and became NBC'S hit television series 227. Professor Houston continues to write for stage and screen. Most recently, she finished her first novel called Laughing Through the Tears and co-wrote a textbook with Christine List entitled, The Screenwriter's Guidebook: Learning from African American Film and Television Writers

Kamesha Khan
Associate Professor
Theatre and Communications,
773- 821-4987
Kamesha Khan isan Associate Professor of Theatre in the Communications, Media Arts and Theatre program. She also serves as the CSU Theatre Coordinator. Professor Khan holds a Master of Fine Arts Degree from the University of Minnesota. She also actively works as a professional theatre director and dramaturg. She is a member of the Literary Managers and Dramaturgs of the Americas.
Professor Khan specializes in African American theatre. She was the recipient of the 2007 Best Director Black Excellence Award from the African American Arts Alliance and the recipient of the 2007 Black Theatre Alliance Award for Best Direction of an Ensemble for her work on e.t.a. Creative Arts Foundation's production of Crystal V. Rhodes'Stoops. She was also nominated for multiple directing and production awards through the 2010 Black Theatre Alliance and African American Arts Alliance Black Excellence Awards organizations for her work on ETA Creative Art Foundation's 2009 production of Gus Edwards' A Fool Such as I. Professor Khan is currently directing the professional premiere of Nicole Anderson Cobb's Tangled as a part of e.t.a. Creative Arts Foundation's 2011-2012 season.
Professor Khan has previously trained, directed, assistant directed, and dramaturged at such reputable companies as: Penumbra Theatre Company, LaMama ETC Umbria, ETA Creative Arts Foundation, the National Black Theatre, the Guthrie Theatre, Minneapolis Playwrights' Center, and Red Eye Theatre Company. She has previously taught at Knox College, the University of Saint Thomas, and the College of Saint Catherine.
Some of Professor Khan's other directing credits outside of CSU include:Destination Freedom,Kingdom,Bedtime Story,Arcadia, In White America, Fires in the Mirror, Dutchman, Twilight: Los Angeles, The Maids, The Vagina Monologues, and the stage adaptation of the bookFingernails Across the Chalkboard. Professor Khan also served as the resident dramaturg for ETA Creative Art Foundation's 2008-2009 season. Professor Khan has a published entry in the Sage's Encyclopedia of Identity. She was also nominated for an academic advisor of the year award in 2011 at Chicago State University.
Dr. Christine List
Professor and Program Coordinator
Television, Film, Screenwriting
773-995-2280, clist@csu.edu
Christine List holds a Ph.D. from Northwestern University, Department of Radio-TV-Film. She is an award-winning filmmaker whose work has been exhibited and broadcast both locally and internationally. In addition to receiving numerous production grants for her creative work, List has served as a media grant evaluator for various arts organizations, including the National Endowment for the Arts. She has been a jurist for international cinema competitions (Chicago International Film Festival, Women in the Director's Chair, ABC New Talent Television Competition) and has published more than a dozen articles and book chapters on film, as well as a book on the history and theory of Chicano cinema, Chicano Images: Refiguring Ethnicity in Mainstream Cinema. Her forthcoming book Screenwriter's Guidebook: Inspiring Lessons for Film and Television Writers was co-written with Christine Houston, the Creator of the NBC television series "227." Dr. List has also served as co-editor of the academic journal of the Union for Democratic Communication, The Democratic Communique.
Among her film projects, List has directed No Nos Tientes (Don't Tempt Us: The Students of Guatemala). Narrated by Edward James Olmos and winner of the Audience Choice Award for Best Video of the Chicago Latino Film Festival, No Nos Tientes tells the story of the student movement for social change during the during the brutal dirty war in Guatemala. . Most recently, her films have won awards for Best Short Film from the Black Harvest International Film Festival at the Gene Siskel Film Center and the Artistic Director's Award from the Lady Filmmakers Film Festival at the WGA in Los Angeles, the Director's Choice Award from the Diversity in Cannes International Film Festival and the award for best short film at the Collected Voices Film Festival.
Dr. Karen Martinson
Assistant Professor of Performance Studies
ext. 2419
Karen Jean Martinson explores the intersection of contemporary US American performance, consumer culture, and the processes of identification through her scholarly and creative work. She focuses her scholarly research on El Vez, The Mexican Elvis/Robert Lopez, studying his use of performance and branding to complicate, confound, and ultimately cross lines of differences, such as race, ethnicity, class, gender, and sexuality.
Creatively, she works as both a dramaturg and director, staging works of social import and engagement in theatres across the country. Dr. Martinson remains active in several professional organizations, including the Association for Theatre in Higher Education, the American Society for Theatre Research, and Literary Managers and Dramaturgs of the Americas.
Prior to coming to Chicago State, Dr. Martinson taught at Bringham Young University and conducted workshops and lectures at such institutions as Arizona State University, Caltech, University of St. Thomas, and the University of Minnesota.
Marilyn Olson
Lecturer in Public Relations
ext. 2416
Marilyn Olson brings 20 years' experience as a newspaper journalist to her work at CSU. She has been a managing editor for several newspapers in the Chicago area. In addition, she has managed her own public relations practice for more than 20 years as well. Olson began the PR minor at CSU, responding to the need for PR practitioners in the workforce.
Olson has published six books. A series of four books, based on the theme Christianity and the Brain, was written with Dr. Ramsis Ghaly, world famous neurosurgeon. Olson also wrote an instructor's manual for Pearson Education publishers for their Marketing Public Relations text, and, another text for Pearson, Study Edition of the Media of Mass Communication. During summers, Olson is also a freelance writer for the Chicago Sun Times media group, writing special sections and feature stories.
Levilyn Chriss, MFA
Lecturer in Television
ext. 2280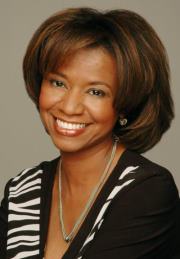 Troi Tyler
Radio Station General Manager
ext. 2832
Ms. Sherita Burt
CMAT Office Manager
ext. 2280
Alvin Daniels, Lecturer in Communications, CMAT, ext. 2280

Muriel Jackson, Lecturer in Communications, CMAT, ext. 2280

Tory Gordon, Lecturer in Radio, CMAT, ext. 2280
Reggie Miles, Lecturer in Radio, CMAT, ext. 2280
Jiba Anderson, Lecturer in Multimedia, CMAT, ext. 2280
Kay McCrimon, Lecturer in Public Relations, CMAT ext. 2280