Sled Hockey Pioneer and CSU Student Profiled in Tribune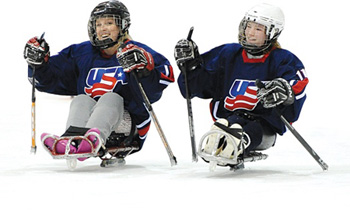 A CSU student, who is also a pioneer in the Paralympic sport of sled hockey was recently featured in an article in the Chicago Tribune.
Erica Mitchell is the only female member of the Chicago-based RIC Blackhawks Sled Hockey Team. She is also one of the team's top performers. Her boyfriend, Kevin McKee also plays sled hockey and represented the U.S. at the recent Paralympic Games in Sochi.
Erica continues to make the entire CSU family proud with her drive, determination and competitive spirit.
Read the full story HERE.