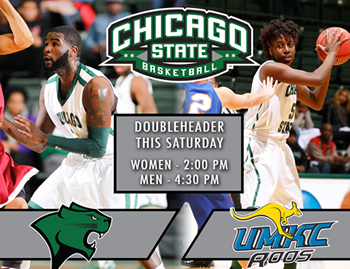 Chicago Sun Times sportswriter Dan McGrath recently published a feature article on the CSU Men's Basketball program:
Now the standards-raising work of second-year athletic director Dan Schumacher and fourth-year coach Tracy Dildy is giving CSU a team that merits that designation as well.
"It starts with academics," Schumacher said. "All eight of our seniors are on track to graduate, and the team GPA was above 3.0 for the fall semester."
Read the full article HERE
And don't forget to support Cougar Basketball at this weekend Double Header: