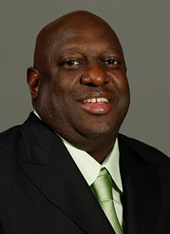 CSU Men's Basketball was recently profiled for the upcoming season in the Chicago Tribune. Coach Tracy Dildy  told Tribune reporter Fred Mitchell: 
"I am really excited, and the guys having experience has made my job a lot easier this year. We've got some dynamic seniors, man. Not only are they great leaders on the court, but each one of these seniors is going to graduate in May, which is huge. That goes a long way. They are there for the right reason, and they have really put their stamp on the program. And they have raised the bar of what the student-athlete is going to look like at Chicago State. We're excited … experience (means) the world."
Read the full story HERE
The Cougars first game of the year is against Jacksonville St on November 12 at 7:00 p.m.