Premedical/Predental Option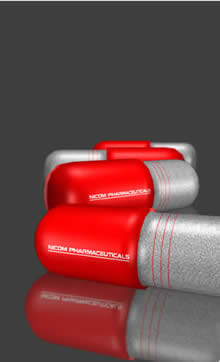 General Requirements

Biology majors will be considered "intended" until they have completed the following courses (or equivalents) with a grade of C or better in each course: BIOL 1710, 2550; BOT 2050; ZOOL 2040; CHEM 1550, 1560; MATH 1200, 1210; and ENG 1270, 1280.
Admission to the program is contingent upon good academic standing and acceptance by the department.

Successful completion of University examinations in English, mathematics, and reading is required prior to formal acceptance into the program. A Chicago State University cumulative grade point average of 2.7 or better must be attained before formal acceptance into the program.

The department will not accept D transfer credits in any biology or chemistry courses.

Achievement of a grade of C or better in all required biology courses at Chicago State University is required.

A maximum of one chemistry or required supportive course with a D grade earned at Chicago State University will be accepted.

Once enrolled at Chicago State University, biology majors may not take a major or supportive course at a two-year college.

Completion of 120 semester hours of work: 15 hours of Gen Ed [6 hours Composition, 6 hours Foreign Language, 3 hours Math]; 27 hours of General requirements: 9 hours Humanities, 9 hours Physical and Life Sciences, 9 hours Social Sciences (with embedded requirements of 3 hours Critical Thinking, 3 hours Diversity Course, 3 hours Fine Arts and 3 hours Interdisciplinary Courses); 56 hours in biology and chemistry, 18 hours in supportive courses; 4 hours in electives selected under departmental advisement and to include internship when appropriate; and passing the examination on the state and federal constitutions.
Specific Requirements
Required Courses in the Biological Sciences
35 credit hours
BIOL 1600, 1710, 3040, 3050, 2550, 4520; BOT 2050;
PSLY 2040, 4330, 4035; ZOOL 2040 and 2050.
Required Courses in Chemistry
16 credit hours
CHEM 1550, 1560, 2500, 2510.
Required Supportive Courses
18 credit hours
PHYS 1510, 1520; MATH 1200, 1210, 1410.
Elective Courses in Biology and Chemistry
5 credit hours.
5 hours selected from 3000 and 4000 level courses in biology or chemistry with the approval of the departmental academic advisor. At least three of these courses must be in biology.
Please see the http://www.csu.edu/prehealth/ for more information