Overview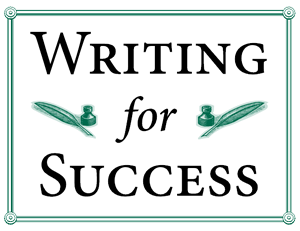 Writing successfully in academia is presented with numerous challenges. Between fierce competition for publication, finding enough time to write, and building constructive writer-editor relationships, enthusiasm often leads to exasperation.
To help faculty build their strengths as academic writers, the CTRE's faculty development theme for 2013-2014 is "Writing for Success." With this theme in mind, we are dedicated to helping faculty grow in the following areas:
Publishing articles and book manuscripts

Writing grant proposals (for internal and external bodies)

Enhancing your academic voice

Creating personalized writing plans

Writing across the curriculum

Coding and analyzing research data

Building writing cohorts
Workshops and events will be added throughout the year, so check this page periodically.
September 12, 2013
"Academic Writing from Research to Publication"
with Drs. Sonja Foss and William Waters
9:00-3:00 / LIB 301 (lunch included)
Register
This workshop offers hands-on practice of the major skills involved in moving research insights from your head to the page, and from the page to the publisher. It is accessible to scholars working on the tenure process, from the first publication to the tenure "clincher." Specific skills will include finding and scheduling writing time, strategies for staying on schedule, the principles and practice of fast writing, how to efficiently use serial revisions to increase professional presentation, and how to use personal style sheets to identify and repair individual issues while sustaining enthusiasm.
Topics will include:
Developing a research plan

Crafting the research question

Strengthening the literature review

Coding qualitative data

Writing and revising

Targeting a journal

Enacting the scholar role

Writing regularly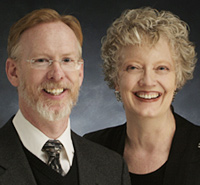 Sonja K. Foss is a professor in the Department of Communication at the University of Colorado-Denver. Her research and teaching interests are in contemporary rhetorical theory and criticism, feminist perspectives on communication, the incorporation of marginalized voices into rhetorical theory and practice, and visual rhetoric.
William Waters is an assistant professor of English at the University of Houston-Downtown. His research and teaching interests are in writing theory and practice, the history of the English language, linguistics, and modern grammar.
---
September 23, 2013
"Scholarly Communication: New Models, Services, and Engagement"
with Sarah Shreeves and Stephanie Davis-Kahl
10:00-4:00 / LIB 301 (lunch included)
Register
This day-long workshop will help attendees develop a broad understanding of scholarly communication - the issues, topics, and activism going on with scholarly communities and libraries. Presenters will use lectures, facilitated discussions, and small group work to help attendees become familiar with the vocabulary, current issues, and history behind open access, author rights, funder mandates, and more. Librarians attending the workshop will be encouraged to continue conversations to carry forward what they have learned to their campus communities and stakeholders, especially in light of Illinois Public Act 098-0295, an Open Access directive announced in February 2013 by the White House.
Participants in this workshop will:
Gain a better understanding of "scholarly communication," including open access, copyright, author rights, funder mandates, and advocacy;

Learn about recent legislation and policies that will impact public universities and the research they produce;

Articulate an individual plan for keeping current on scholarly communication issues; and

Begin conversations within the library about how best to move forward with scholarly communication services, particularly as they pertain to faculty.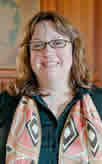 Sarah Shreeves is currently the coordinator for the Illinois Digital Environment for Access to Learning and Scholarship (IDEALS), a set of services and collections supporting scholarly communication (including the institutional repository) at the University of Illinois at Urbana-Champaign. She is also the co-coordinator for the Scholarly Commons, a space for expert, interdisciplinary research support services and open workshops for faculty and graduate students to develop skills in areas such as digital content creation, management of research data, understanding copyright issues and author rights, and working with geospatial and numeric data.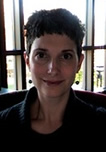 Stephanie Davis-Kahl is the Scholarly Communications Librarian and Associate Professor at Illinois Wesleyan University. She leads educational programs for faculty, students, and staff on author rights, open access, copyright, and undergraduate publishing, and manages Digital Commons @ IWU. As the Managing Faculty Co-Editor of the Undergraduate Economic Review, she works closely with students on all aspects of the publishing process. She also provides research consultation, collection development, and instruction services to the Psychology and Educational Studies Departments at IWU and is involved in faculty governance.
---
October 15 & 16, 2013
"Writing Grant Proposals"
with Dr. Kenneth Henson
10:00-2:00 / LIB 301 (lunch included)
Register
Learn how to get inside grant proposal evaluators' heads from an experienced grant writer who has written a string of grants ranging from a few hundred dollars to over one hundred million. This workshop is all the nuts and bolts you'll need to get a leg up with practical advice on achieving optimal results from your grant proposals.
This workshop will give over 30 tips that can dramatically increase your acceptance rate. You will examine successful proposals and will be shown the specific qualities that made these proposals more attractive than the competition. You will also learn how to:
Design an irresistible budget
Give your proposals the same test and evaluators use to rank proposals
Avoid the mistake that causes the most rejections
Identify your own unique circumstances and use these to strengthen your proposals
Turn limitations into strengths
Plus, all attendees for this workshop will receive a complimentary copy of Dr. Henson's book, Grant Writing in Higher Education: A Step-by-Step Guide.
Please note that this workshop is limited to 25 people per day. Both days cover the same topics.
SPECIAL OFFER
For attendees of this workshop, Dr. Henson has graciously agreed to personally review any grant proposal drafts being worked on, and offer individualized suggestions on how to enhance them. If you would like to participate in this offer, send your grant proposal drafts to James Kowalski at jkowalsk@csu.edu or 773-995-2498 no later than September 15.

Kenneth Henson, Professor of Education at Citadel University, Fulbright Scholar, and a National Science Foundation Scholar, has written and co-authored over 400 national publications. His 50-plus books include five books on writing for publication and two Phi Delta Kappa fastbacks (monographs) on this topic. Dr. Henson has facilitated this workshop on over 300 college campuses from coast to coast. The dozens of proposals he has written and contributed to have brought in more than $100 million.
PLUS: On October 17, Professor Joanna Kolendo of Library and Instruction Services will conduct a workshop on grant writing resources available to faculty at Chicago State University.
October 17, 2013
"Grant Writing Resources for CSU Faculty"
with Prof. Joanna Kolendo
10:30-11:30 / LIB 301
Register
---
November 14, 2013
"Writing Across the Curriculum"
with Dr. Christopher Anson
9:00-3:00 / LIB 301 (breakfast and lunch included)
Register
This workshop will explore how to integrate effective writing opportunities in the classroom that enhance learning and writing skills at the same time. Mixing presentation, discussion, hands-on application, activities, and discussion, it will provide a theoretical rationale behind the concept of writing across the curriculum (WAC), and how it can help students succeed in all content areas - not just English.
"Writing Across the Curriculum" begins by exploring how to integrate short, informal, low-stakes writing assignments into a course in order to help students to learn more actively and thoroughly without placing additional burdens on the instructor. AFter more deeply exploring the principles of WAC, faculty will then have an opportunity to apply its principles to their own courses, and ultimately leave the workshop with new perspectives and lots of practical, helpful tips.
Christopher Anson is University Distinguished Professor and Director of the Campus Writing and Speaking Program at North Carolina State University, where he teaches graduate and undergraduate courses in language, composition, and literacy, and works with faculty in nine colleges to reform undergraduate education in the areas of writing and speaking. An avid writer, Dr. Anson has published 15 books and over 100 journal articles and book chapters, and is on the editorial or reader's boards of ten journals, including College Composition and Communication, College English, and Research in the Teaching of English.
---
February 7, 2013
"Publish and Flourish: Become a Prolific Scholar"
with Dr. Tara Gray
10:00-3:00 / LIB 301
Register
Many scholarly writers are educated in the School of Hard Knocks, but it's not the only school, or even the best. Much is known about how to become a better, more prolific scholar - which any scholar can do. Even when you can't work harder, there are important ways to work smarter. Previous participants who took these steps increased productivity by a factor of three.
Every scholar can become more prolific, and these steps will show you how:
Write 15-30 minutes daily
Keep records of writing daily; share your records weekly
Write from the first day of your research project
Post your thesis on the wall and write to it
Organize around key or topic sentences
Use your key sentences as an after-the-fact outline
Solicit the right feedback from the right colleagues
Make efficient use of feedback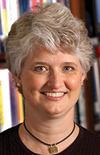 Tara Gray is an Associate Professor of Criminal Justice and the founding director of the Teaching Academy at New Mexico State University (NMSU). She has published three books, including Publish & Flourish: Become a Prolific Scholar. Dr. Gray has been honored at NMSU and nationally with seven teaching awards for teaching or service. She has presented her workshop to more than 5,000 scholars in more than 30 states, and in Guatemala, Mexico, Canada, Thailand, Saudi Arabia, and the United Arab Emirates.