Staff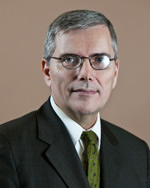 Mr. Michael Sukowski
Director
LIB 304-1
773-995-2501
msukowsk@csu.edu
Mr. Sukowski guides the present and future direction of the CTRE, but also is directly involved in grants, faculty development, online learning, and special projects.  Mr. Sukowski holds a Master of Education degree in Instructional Design and Technology and is currently pursuing a Doctor of Education in Higher Education Administration with a Specialization in Adult Learners.  His focus is faculty development and instructional design.  Recent publications and presentations include: The Changing Learner (The Strategic Management of Higher Education: Serving Students as Customers for Institutional Growth); Come and Get Fed: A CAFÉ Experience of Professional Development for Faculty at Concordia University Chicago, and Reaching the Tipping Point: The Interconnectedness of a School Leadership Program.
Dr. Jacqueline Callery
Instructional Technology and Development Specialist
LIB 322
773-995-2586
jcallery@csu.edu
Dr. Callery's primary responsibilities include developing and delivering workshops for faculty on instructional methods, technologies, and applications to support departmental courses and assisting with the maintenance of Chicago State University's Learning Management System (LMS), Moodle. Dr. Callery also works with CTRE team members to design, develop, and deliver web-based instruction in Moodle. Dr. Callery's research interests include: inclusive teaching and learning, scholarship of teaching and learning, teaching with technology, instructional design, managing student groups and teams,critical thinking, and critical race theory.  Dr. Callery earned her Bachelor of Science degree in Industrial Management from the Illinois Institute of Technology, her Master of Business Administration degree in Marketing from the University of North Carolina-Chapel Hill, and her Doctorate of Education degree in Adult Education from National Louis University.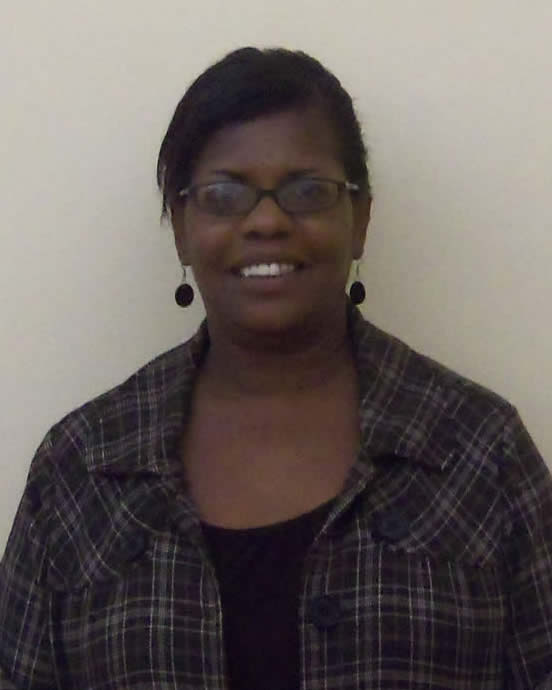 Ms. Tenell Edingburg
Academic Advising Specialist
LIB 323
773-995-3867
tedingbu@csu.edu
Ms. Edingburg is responsible for the coordination of information, resources, and development for the academic advisors and will serve as the advisors' point person for support and information. Ms. Edingburg earned her Master of Science in Management (MSM) degree with an emphasis in Project Management from Kaplan University, and a Bachelor of Professional Studies degree with an emphasis in Computer Science from Roosevelt University. She comes to CSU having built a professional record of excellence working in academia.
Mr. Theodis Garth
IT Specialist/System Administrator
LIB 315
773-995-2285
tgarth@csu.edu
Mr. Garth's primary responsibilities include site-wide management for Chicago State University's Learning Management System (LMS), Moodle.  This includes monitoring Moodle to maintain a high level of optimization and functionality for students and faculty, as well as providing technical support for CTRE and Library and Instruction Services (LIS) staff computing.  Mr. Garth holds a Bachelor of Science degree in Information System Technology and a Master of Science degree in Workforce Education and Technical Education from Southern Illinois University.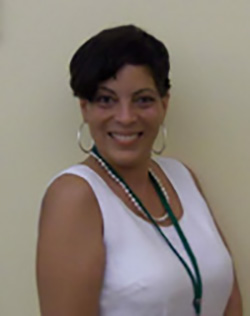 Ms. Rochelle Johnson
Program Specialist
LIB 316
773-995-2456
rjohns30@csu.edu
Ms. Johnson's primary responsibilities include assisting instructors and students in engaging with online learning at Chicago State University. Ms. Johnson obtained her undergraduate and graduate degrees in Technology and Education at Chicago State University, is a former Diversifying Higher Education Faculty in Illinois (DFI) fellow, and is currently pursuing an Ed.D. in Instructional Technology at Northern Illinois University. 
Ms. Pamela Jones-Davis
Administrative Assistant
LIB 318
773-995-2960
pjones20@csu.edu
Ms. Jones-Davis' primary responsibilities include managing the daily operations and communications of the CTRE.  She works closely with each member of the team to ensure that central projects and services are handled effectively and efficiently. Of particular importance is her work with ensuring that CTRE grants are handled with the utmost integrity and scrutiny.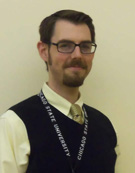 Mr. James Kowalski
Faculty Development Specialist
LIB 314
773-995-2498
jkowalsk@csu.edu

Mr. Kowalski's primary responsibilities include developing training opportunities for faculty to broaden and hone their skills as both teachers and researchers.  He is also responsible for communications in the CTRE (including its newsletters, website, and Twitter account), and managing special projects for faculty, such as New Faculty Orientation, the Faculty Recognition Ceremony, and the Provost's Colloquium.  Mr. Kowalski earned his Bachelor of Arts degree from the University of Chicago, and his Master of Science in Education degree from Northwestern University. In April 2013, he received Certified Faculty Developer status by the Learning Resources Network.