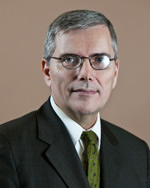 Mr. Michael Sukowski
Director
LIB 304-1
773-995-2501
msukowsk@csu.edu
Mr. Sukowski guides the present and future direction of the CTRE, but also is directly involved in grants, faculty development, online learning, and special projects.  Mr. Sukowski holds a Master of Education degree in Instructional Design and Technology and is currently pursuing a Doctor of Education in Higher Education Administration with a Specialization in Adult Learners. His focus is faculty development and instructional design.  Recent publications and presentations include: The Changing Learner (The Strategic Management of Higher Education: Serving Students as Customers for Institutional Growth); Come and Get Fed: A CAFÉ Experience of Professional Development for Faculty at Concordia University Chicago, and Reaching the Tipping Point: The Interconnectedness of a School Leadership Program.
Mr. Sukowski is proud to be appointed as a member of the SLATE Community Fellowship program. This program expounds on the exceptional professional achievement and leadership of the individual and their contribution to education and technology professionals.