Staff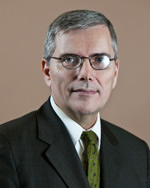 Mr. Michael Sukowski
Interim Executive Director, Office of Online Instruction and Instructional Technology
LIB 304-1
773-995-2501
msukowsk@csu.edu
Mr. Sukowski guides the present and future direction of the Office of Online Instruction and Instructional Technology, and is directly involved in faculty support, online learning, and special projects.  Mr. Sukowski holds a Master of Education degree in Instructional Design and Technology. Recent publications and presentations include: The Changing Learner (The Strategic Management of Higher Education: Serving Students as Customers for Institutional Growth); Come and Get Fed: A CAFÉ Experience of Professional Development for Faculty at Concordia University Chicago, and Reaching the Tipping Point: The Interconnectedness of a School Leadership Program.
Mr. Sukowski is proud to be appointed as a member of the SLATE Community Fellowship program. This program expounds on the exceptional professional achievement and leadership of the individual and their contribution to education and technology professionals.
---
Mr. Theodis Garth
IT Specialist/Systems Administrator
LIB 315
773-995-2285
tgarth@csu.edu
 Mr. Garth's primary responsibilities include site-wide management for Chicago State University's Learning Management System (LMS), Moodle. This includes monitoring Moodle to maintain a high level of optimization and functionality for students and faculty, as well as providing technical support for the Office of Online Instruction and Instructional Technology and Library and Instruction Services (LIS) staff and computing. Mr. Garth holds a Bachelors of Science degree in Information Systems Technology and a Masters of Science degree in Workforce Education and Technical Education from Southern Illinois University.
Events
Looking for information on Online Certification Training (OCT)?  Click here
 
Click here for more events...

 Moodle Online learning & course management for Faculty & Students.